Ductwork Cleaning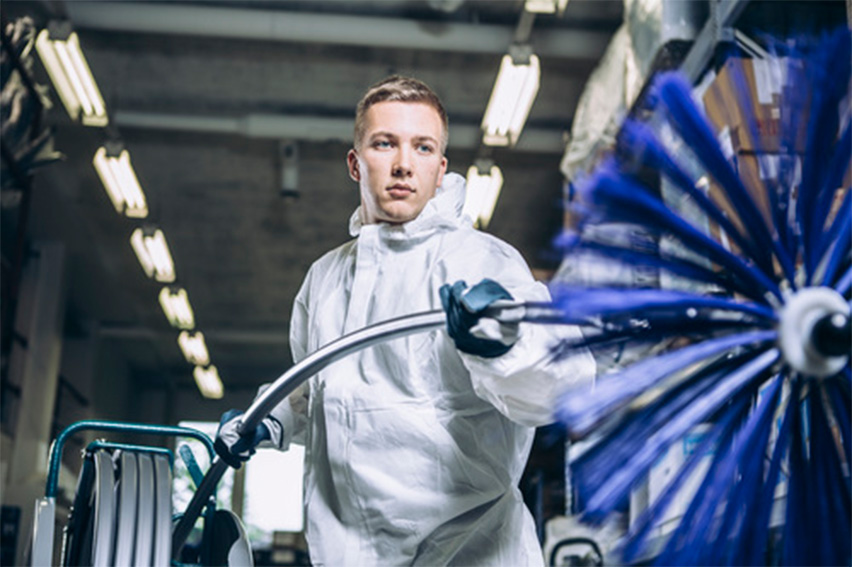 Essential Training From a Reliable & Professional Company
If you are looking for duct cleaning training courses that will provide fully comprehensive information and allow your staff to carry out vent duct cleaning to a high standard, you are in the right place.
From our base in Liverpool we supply a range of cleaning and maintenance equipment for keeping your air ducts up to standard, as well as demonstrating our equipment in action while hosting duct cleaning training courses in our fully equipped work space.
Two Day Duct Cleaning Training Courses
We run a range of vent duct cleaning courses and demonstrations, all of which are carried out at our fully equipped Liverpool base.
If you have the relevant equipment fitted on-site, we are available to come to you for equipment demonstrations.
Duct cleaning training courses from Hasman include:
TR19 grease competency training
If your staff need to be trained to go out and undertake kitchen vent duct cleaning, two day duct cleaning training courses from Hasman are exactly what they need to equip them with the skills and experience to complete the job to a high standard.
During a comprehensive two day session, trainees will learn how to survey, report on and clean kitchen extract systems correctly.
This practical, hands on training includes surveying, manual and mechanical cleaning methods and everything in between.
Subjects such as surveying and photographing the system, safe isolation and confined space training are covered.
Trainees leave the vent duct cleaning course with a practical, working knowledge of working safely to the TR19 guideline.
BS EN 15780 and TR19 training
This is the course for candidates who require duct cleaning training for both air and grease systems.
The comprehensive two day vent duct cleaning course provides all the information needed to identify, clean and maintain both systems, with lots of hands-on experience built in.
All of our on-site vent duct cleaning training courses are delivered in our incredibly well-equipped learning environment.
We have over 50m of ductwork on-site to simulate real site working conditions.
Further detail about the content of both courses can be found on the training page of our website, along with upcoming scheduled dates.
Vent Duct Cleaning Qualifications and Certification
Qualification schemes we work with include BESA Green Book (available with approved assessors), EVHA and other trade bodies.
Ask us for further information.
For comprehensive, hands-on vent duct cleaning training for you and your employees, contact Hasman today.