Specialist Training in Commercial Kitchen Duct Cleaning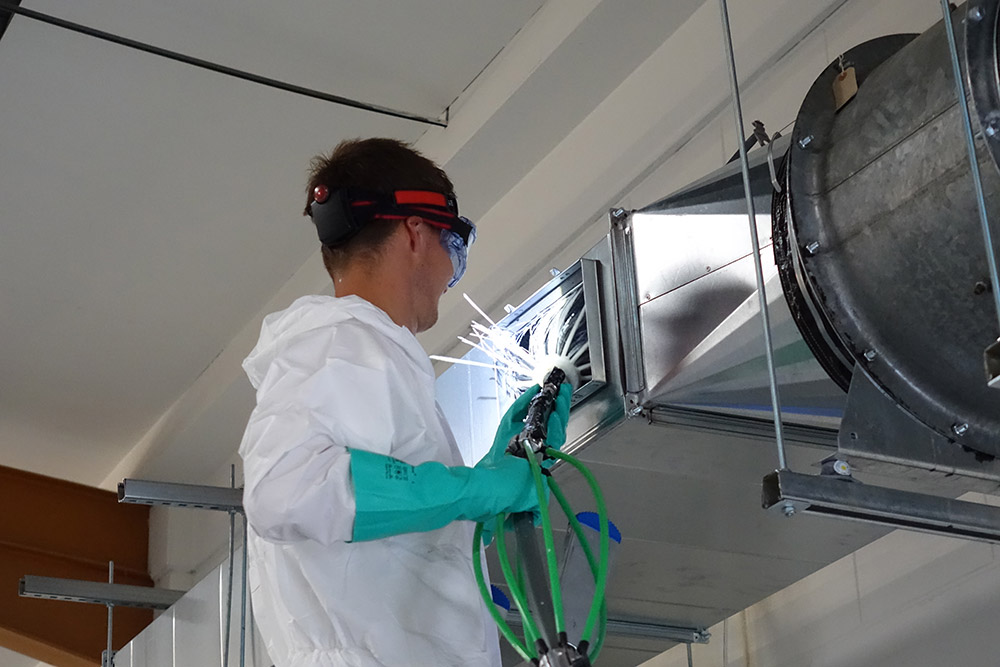 We've discussed the importance of kitchen duct maintenance in commercial environments many times as we're keen to instill the safety benefits of removing the build up of grease in large commercial ducts. We're also keen to provide this industry with highly skilled technicians with our commercial kitchen duct cleaning training courses to ensure that businesses are meeting health and safety standards.
Here at Hasman we provide approved BESA training courses, that educate on the TR19 guidelines. We specialise in duct maintenance training and the Grease Hygiene Operative Course is one of our highly valued and popular courses that enables those who are currently working in the building engineering industry or about to start this work to professionally clean commercial kitchen extract systems.
What Does a Commercial Kitchen Duct Cleaning Course Involve?
To gain a full understanding of the industry and this particular maintenance activity we provide both theoretical and practical training. In both sides of the training you will understand safe working practices and health, safety and environmental issues in the workplace. The practical training allows you to put into practice what has been taught in the theoretical lessons such as rotary brushing and access panel fitting. You will be able to demonstrate your ability to clean kitchen grease extract systems and the associated components and gain hands on experience of dealing with various cleaning equipment and kitchen extract systems.
What Will You Take Away From This Course?
Once you have completed the course you will take away an accreditation that is recognised and valued nationally. This is an in depth course that will ensure that by the end of it you are confident in not only completing commercial kitchen duct cleaning, but also planning and preparing, selecting the correct materials and tools, and most importantly being able to solve problems.
Not all commercial kitchen extract systems are the same so you may come across one that has difficult accessibility. As a grease hygiene operative you will be expected to assess the situation and if needed you will be able to insert suitable access panels to thoroughly clean every part of the duct system.  
As well as practical experience and knowledge you will also take away working principles and appreciation for safety in the workplace.
Course Specifications
To enrol on this course you simply need a health and safety training certificate. This is an in depth but short course of just 3 days in which you will be trained and assessed with a multiple choice question paper, practical assessment and a professional discussion.
We have various dates available throughout the coming months so if you would like to enrol on our Grease Hygiene Operative Course simply choose from the dates and give us a call on 03333 443 780 to book.