What is TR19 and what is TR19 Training?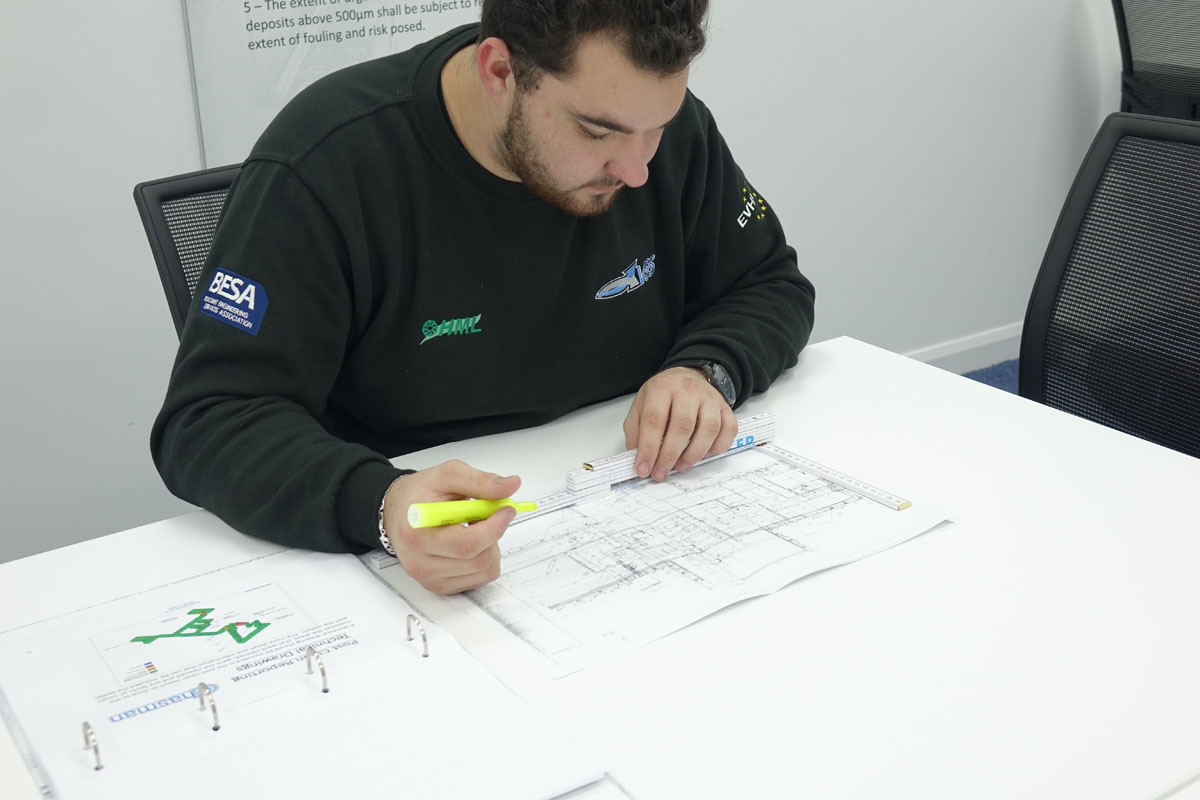 Commonly asked questions
This article sets out to clr up a couple of common questions asked by people looking to get involved in kitchen extract cleaning. The ventilation hygiene sector has seen rapid growth in the last few years, in particular, the demand and awareness of the need for cleaning of kitchen extraction cleaning has increased. This growth has been a by-product of major insurers tightening up on restaurant and kitchen owners due to a growing number of kitchen fires across the UK and around the world.
Many insurers now stipulate in their policies that a premises' kitchen should be cleaned to "tr19 standard" to reduce the risk of a kitchen fire spreading through the ventilation system; which can cause great damage to property and risks loss of life. As the workforce and market have grown questions that are asked over and over are; "what is TR19?" and "do I need TR19 training?".
TR19 is a document, a guide to good practice, owned and published by the Building Engineering Services Association (B.E.S.A) on the subject of internal cleanliness of ventilation systems. The latest version (second edition) of the document was released in 2013 and was written by the industry's leading experts. TR19 is not a qualification.
A person who works cleaning ductwork is not TR19 certified or TR19 qualified. There have been training offerings advertised as "TR19 training" and what this means is that they educate and give awareness to staff on the document of TR19 so that they clean ventilation systems in a way that makes them safe and functional.
TR19 Training; Need to know
At present, if you are looking to carry out kitchen extract cleaning as a service then you do not need to hold any qualification. You simply need to ensure you follow good practice and clean the ventilation so that it complies with the levels outlined in the TR19 document section 7. One day training courses are available around the country advertised as "TR19 Training". One day courses are too short and insufficient to educate a newcomer to the market to go out and work correctly.
This has been a headache for the industry, with some companies and individuals falling short on cleaning standards, post-clean reporting and safe working practices. This has meant many systems are still poorly cleaned and present a fire-risk to buildings and their inhabitants.
Thankfully there are now recognised training courses available and an apprenticeship scheme on the way, all of which will raise the standard of work carried out. The B.E.S.A have again been at the forefront of advancing the industry and have made 2 short courses available through BESA Training specifically for kitchen extract cleaning, the 3 day Grease Hygiene Operative Course (GHO) and the higher level Grease Hygiene Technician Course (GHT) -which requires experience as an entry requirement.
The qualifications will help to standardise good working practices, raising the industry standard towards those such as the gas and electric trades.
In future years, it is likely to become compulsory to hold such a qualification and be registered to carry out ventilation cleaning as a service.