TR19 Duct Cleaning Courses from Hasman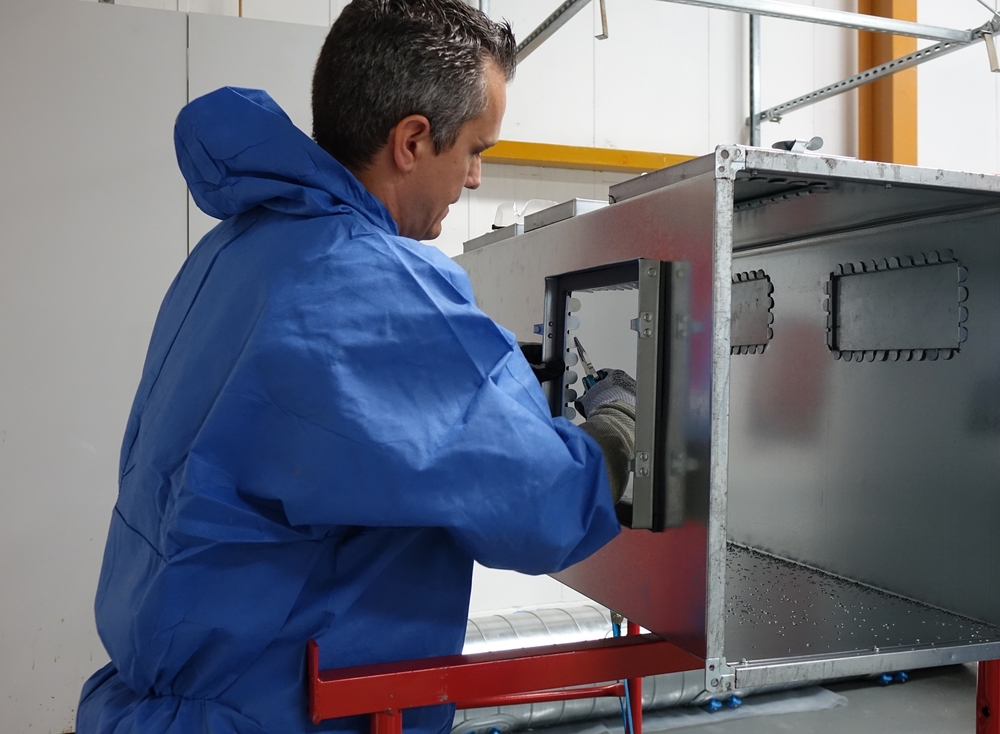 Will you be Booking on?
Hasman is the UK's leader when it come to providing training in TR19 duct cleaning.
Our TR19 Grease competency course will run monthly throughout 2017, with the first two day session taking place over the 26th and 27th January.
What Does TR19 Duct Cleaning Training Entail?
TR19 duct cleaning courses from Hasman are the most comprehensive and hands-on on the market.
We take two days to train candidates in the guideline TR19.
Cleanliness of ventilation systems and optimal use of all related equipment is covered in depth.
During the two day period candidates receive theoretical and practical training, giving them a well rounded working knowledge of the TR19 guideline.
TR19 Duct Cleaning Theory
The theoretical side of the TR19 ductwork cleaning training includes:
TR19 guideline awareness and health and safety legislation

System design and technical drawings

Post clean certification and reporting procedure

Safe TR19 duct cleaning methodology

System hazard and fault awareness
TR19 Ductwork Cleaning Practical Training
The practical section of our training course includes:
Rotary brush cleaning techniques (vertical and horizontal ductwork)

Hand cleaning techniques (kitchen canopies / fans / dampers etc)

System access fitting on rectangular and circular ductwork

Photography and system survey using inspection robots

Safe system lock off / isolation

Confined space entry and exit training
Location, Certification and Practicalities
If your operatives need to be trained in the guideline TR19 and cleanliness of ventilation systems, it's good for business to book that training with Hasman.
At the Hasman training in Liverpool we have an operating theatre specification AHU, fire damper testing area and full kitchen extract system, which includes a Halton UV canopy, a dust shaker unit and over 40m of high level ductwork, so that our training can take place in a simulated working environment.
Upon completion of the course all candidates receive certification to prove that they are competent to carry out TR19 duct cleaning.
So candidates receive high level industry training from experienced trainers and a relevant qualification for just £450 for the fully comprehensive two day course (food and drink is included).
First quarter course dates 2017:
26 – 27th Jan
23 – 24th Feb
23-24th March