Spotlight on: Grease Hygiene Operative BESA Short Course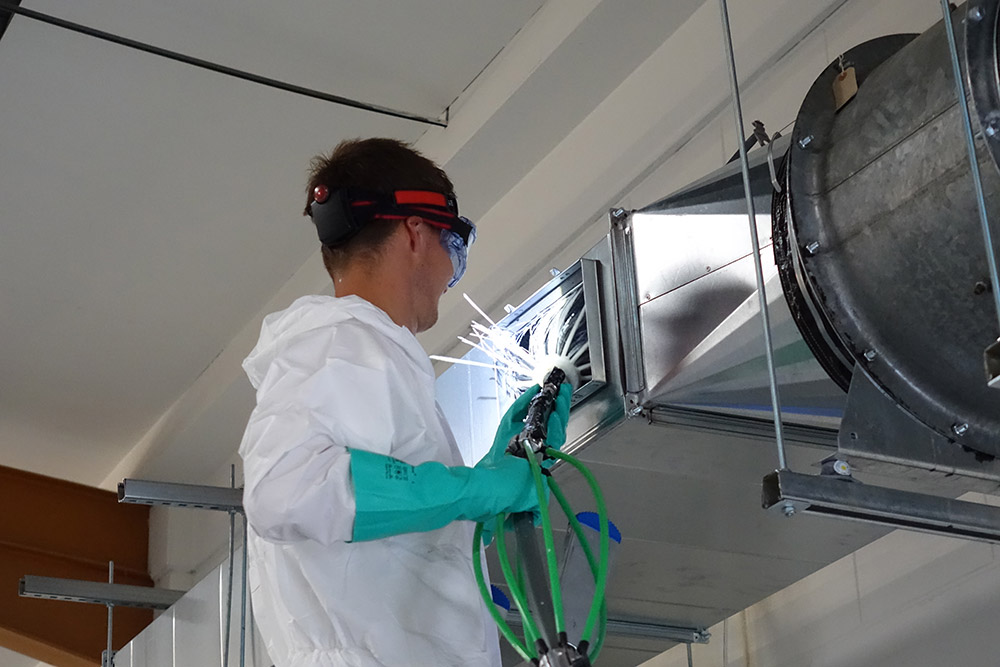 'Excellent class. Well taught.'
Independent review left by a participant in 2018
The Format
A three day, BESA approved and certified course, delivered at our state-of-the-art training facility in Liverpool, by Hasman's expert instructors.
The Hasman Grease Hygiene Operative Course is approved by the Building Engineering Services Association (BESA). Candidates are trained in how to safely clean kitchen extract systems. On successful completion of the course and following assessment, they receive industry recognised certification.
Who should take this course?
This course is aimed at anyone working in or planning to begin working in the building engineering services grease extract hygiene industry.
If you are involved in grease extract hygiene in any way, this BESA approved course is a 'must' for you. If you are in a supervisory role, or are hoping to move into a supervisory role within this industry, it is also advisable to follow this course up with our Grease Extract Hygiene Technician course, which is designed for those in management roles. However, it is always preferable to begin your training with this course, to provide a basis for future learning.
Delegates must hold an accredited health and safety certificate to apply for this course.
What the course covers
Fire Damper Testing Competence covers all theory and legislation relating to the task, as well as guidance points DW145, BS9999:2017 and BESA TB001.
Material covered – the course covers safe working practices in relation to the cleaning of grease extract systems and related components. All teaching follows the recommended TR19 industry standard guidelines. Everything from the principles of the machinery involved to preparing the workplace, sustainable working and proper reporting is covered both both theoretically and through the undertaking and assessment of practical work.
In detail this includes preparing the area for cleaning work, selecting the correct equipment and materials for the task at hand, inserting suitable access panels and safely carrying out a clean. In addition delegates also learn on-the-job problem solving, as well as cleaning, testing and reporting.
Practical training and assessment – Hasman's purpose-built training facility has been designed to provide realistic working scenarios. Containing over 50m of high level ductwork and a full kitchen extract system with a Halton UV canopy, our state-of-the-art centre allows candidates to gain experience of real working conditions, in accordance with legislation and industry guidance, supported by our expert tutors. Practical skills are assessed throughout the day. Candidates are also obliged to complete a multiple choice question paper in our classroom area and to take part in industry discussion.
You can book a place on this course online, either on the Hasman website or the BESA website. Click here for upcoming course dates and to register.