Spotlight on: Fire Damper Testing Competence Course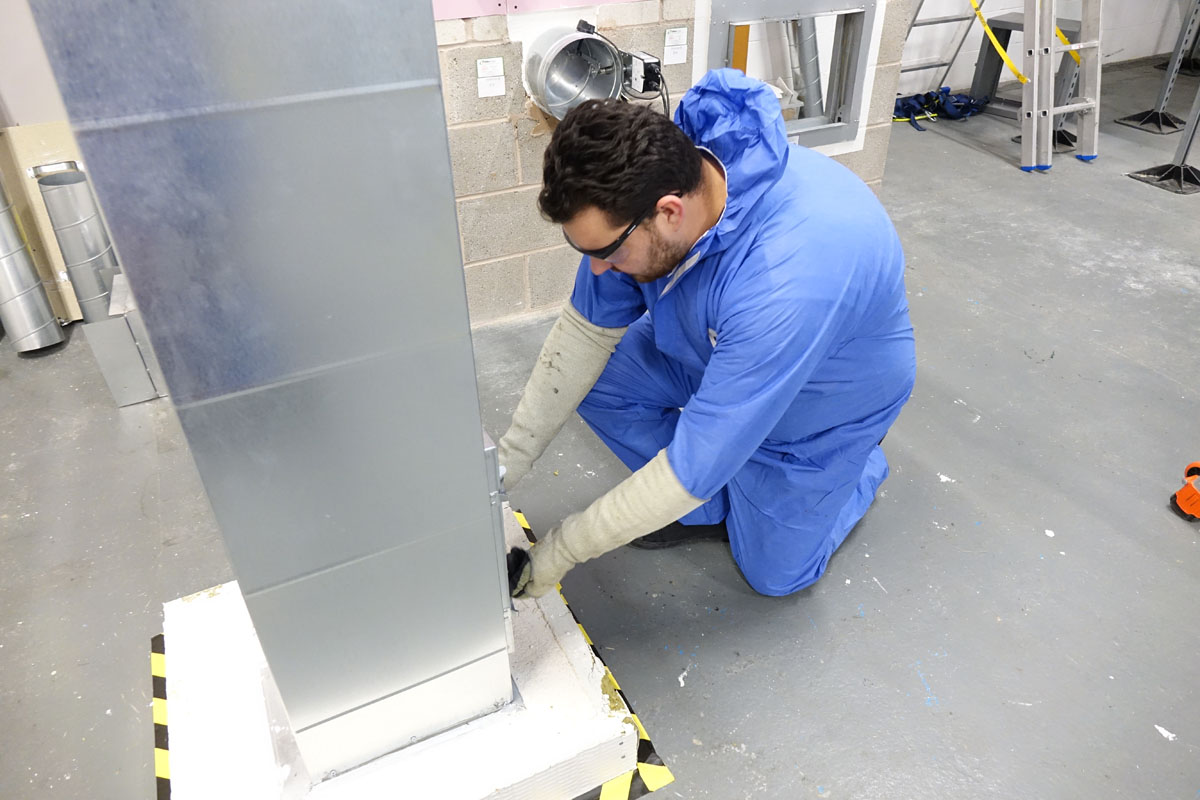 'A great course to arm you with all legislation, theory and practical hands on experience. The facilities and knowledge and experience of the staff are excellent.'
Independent review left by a participant in 2018
The format
A one day, CPD approved course, delivered at our state-of-the-art training facility in Liverpool, by Hasman's expert instructors.
The Hasman Fire Damper Testing Competence Course is approved by the Building Engineering Services Association (BESA) and counts as eight hours of continuous professional development. Candidates receive a detailed learner pack, which includes links to information for future on-the-job reference. On successful completion they also receive a Hasman certificate, valid for three years.
Who should take this course?
This course was designed to cater to industry demand for approved competency training.
Anyone for whom fire damper testing forms part of their remit aught to have a solid base of understanding when it comes to the law and best working practices surrounding the task. If you are involved in fire damper testing in any way, this BESA approved course is for you.
What the course covers
Fire Damper Testing Competence covers all theory and legislation relating to the task, as well as guidance points DW145, BS9999:2017 and BESA TB001.
Theory and legislation – All relevant legislation and industry guidance is covered in detail on the day, in a way that ensures it is taken on board and understood by all.
Candidates leave the day with a thorough understanding of principles of fire damper testing, as well as the reasons why we test in the way that we do. Our trainers provide knowledge of the statutory requirements, as well as guidance points BS9999:2017, BESA DW145, the RRFSO and BESA DW144. Importantly, the course also provides tuition on how to interpret technical and schematic drawings. This skill is of paramount importance to a number of roles associated with fire damper testing, including the engineers, the sales people pricing the testing and those in a supervisory position. The procedures and expectations of proper post-test reporting are covered in the training itself, as well as in the learner packs that candidates take away with them at the end of the session.
The day's theoretical lessons are assessed at the end of a session, by completion of a multiple choice test and a technical drawing assessment.
Practical training – The purpose-built Hasman training facility has been designed to provide realistic working scenarios across a range of different dampers, including 'in airstream' and 'out of airstream', thereby preparing candidates for the world of work. Candidates are guided to test in real-world conditions, in accordance with legislation and industry guidance, supported by our expert tutors. The day's practical training also covers the fitting of access panels and making good of ductwork insulation.
Assessment of practical skills takes place throughout the day. By the end of the course candidate are competent to fit system access, isolations and carry out drop tests.
Click here for upcoming course dates and to book.