Choosing Our New Grease Hygiene Operative Course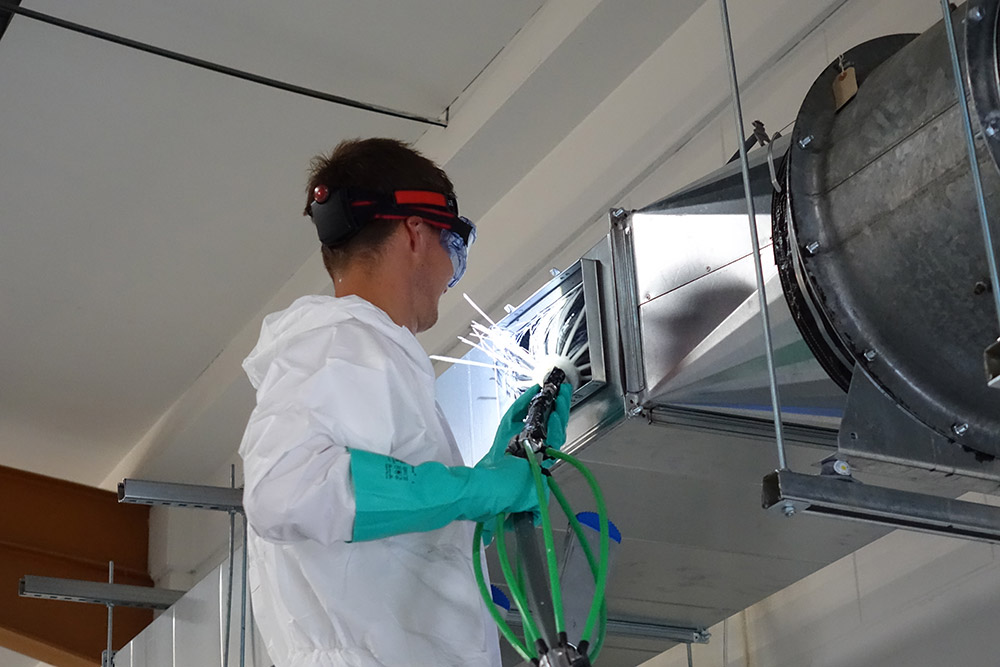 Do you work – or are you planning to work – in the building engineering services grease extract hygiene industry? You might be looking for a course to help you learn the theory as well as the practical exercises that will be included in this line of work, and you need to know that you're learning from the best in the industry. Our team of highly professional trainers are more than qualified to teach you everything you need to know, so why not take a look at our Grease Hygiene Operative Course?
What our course includes
Our grease hygiene operative course includes both theory and practical activities, with anyone taking the course being assessed across both at the end of the course to ensure that they have fully grasped the concepts they will be taught. These exercises include:
Learning about safe working practices

The main principles in kitchen grease extract systems, as well as their associated components

How to prepare the work location

An example of cleaning kitchen grease extract systems and all of their associated components

Showing the ability to work sustainably

An example of problem solving
After receiving training on all of these exercises, each delegate will be assessed to ensure that they can properly complete each task. Our assessments ensure that each delegate can properly undertake each task by themselves when it comes to setting foot in the workplace, as we're confident that each member of our courses will be well-trained and confident at the end of the course.
We always ensure we're meeting industry standards
When we've completed our courses, we know that each delegate will easily be able to meet industry standards with their cleaning methods. Once they have completed the course they will be able to understand the health, safety and environmental issues in any workplace, as well as understanding the importance of sustainable working.
We always ensure that our course delegates are able to prepare their work location, select the materials, tools, and equipment that they'll need for the work, and safely carry out the correct cleaning techniques. We're incredibly proud of our work with each member of our courses, and are certain that if you join us for training, you'll be more than happy with the results and your experience as you leave.
The New Grease Hygiene Operative Course From Hasman Ltd
We know that whenever we host a course for anyone wishing to learn more about becoming a grease hygiene operative, we're always providing important and accurate information that means everyone leaving will be meeting industry standards in all of their work. We always have courses ready to start, and you can find out more about what we can offer you and what you will be leaving the course with by visiting our website. If you want to learn more about our courses you can talk to a member of our team on 03333 443 780 and they will help you with anything you need to know.