Our Brand New Air Hygiene Operative Course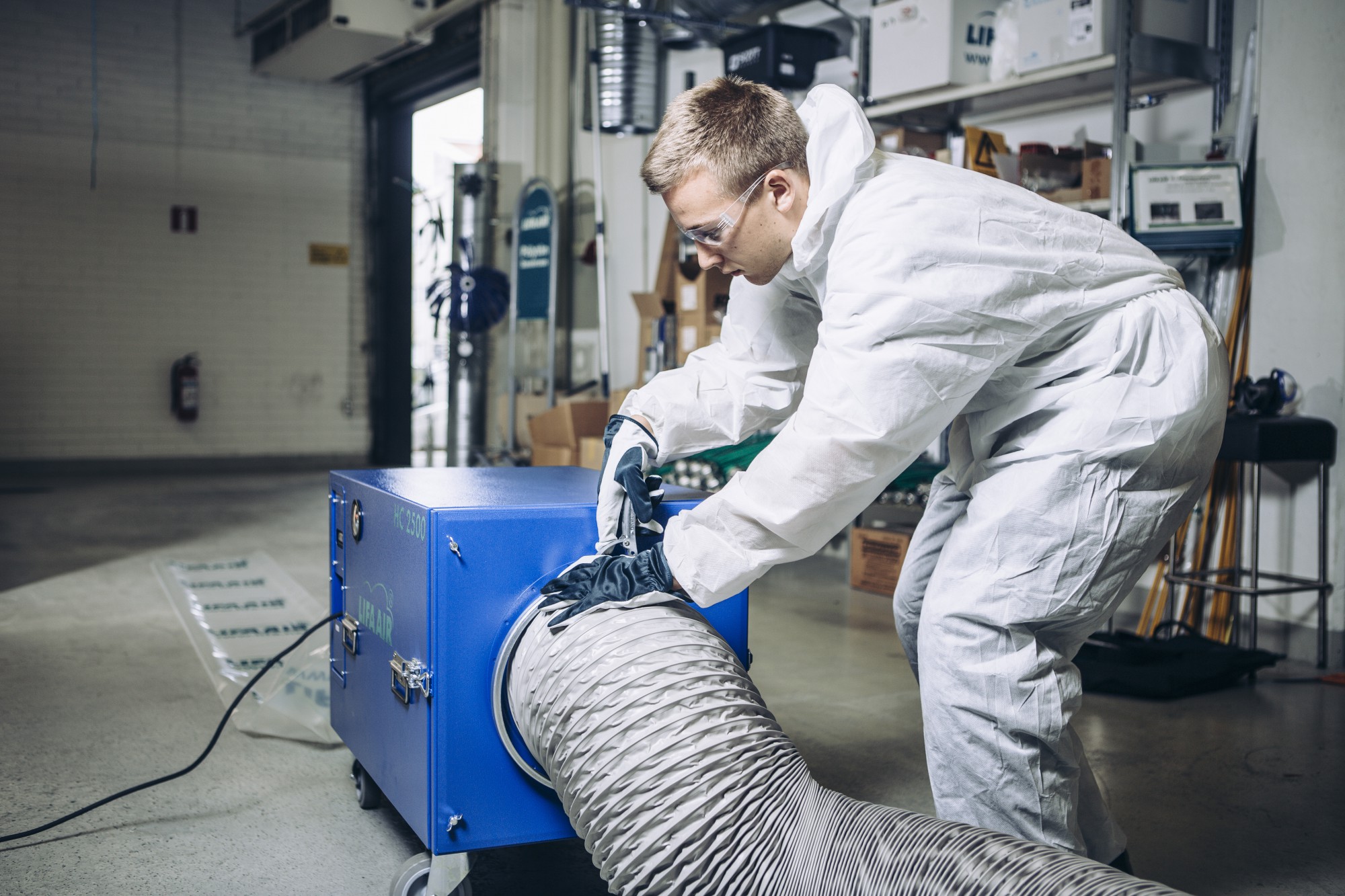 Within every commercial building you'll find heating, ventilation and air conditioning (HVAC) which is delivered through air ducts. In order for any system to work efficiently, it has to be taken care of and cleaned regularly, particularly for the safety and comfort of the people who inhabit these commercial buildings. Hasman Training specialises in training for of this type of air duct maintenance, and having expert knowledge on the topic means we can explain everything there is to know about air duct hygiene. 
Why is it important to have proper air hygiene in your ventilation system?
Air ducts are found anywhere that has heating, ventilation and air conditioning. Ducts are passages used to deliver and remove air around the building. A HVAC system ensures that good quality air is moved around the building and that the air is at a comfortable temperature. A functioning, well maintained duct system should distribute warm or cool air evenly and quickly.
It's important to have good air hygiene in your building for thermal comfort and health. This means it's vitally important for business owners or building managers to sustain a fully maintained and hygienic HVAC system as they have a duty of care to employees and those who occupy the building. Having unclean air ductwork can result in air not flowing properly throughout the building which in turn results in uneven and uncomfortable temperatures, as well as high utility bills.
The quality of air also decreases in un-maintained ductwork, which can cause health problems as allergies can be triggered from the build up of dust, pollen, or bacteria. Unhygienic air ductwork is not only unsafe, it's bad for business as it can release unpleasant odours in your building and may cause sickness among your workforce.
It's therefore highly important that specialist air hygiene operatives carry out regular cleaning operations on commercial ventilation systems, and teaching the skills required for this is where Hasman Training can help.
BESA Air Hygiene Operative Short Course by Hasman
Hasman trains individuals and groups who work in commercial cleaning for businesses/organisations with large duct systems such as restaurants, hospitals, prisons, airports, hotels, the shipping industry, and many other large industries which require regular maintenance.
For businesses such as these, having regular maintenance work on their duct systems prevents large costs by avoiding major problems down the line. It also ensures that good quality air is constantly flowing through the duct system.
Our 3 day Air Hygiene Operative Course gives commercial cleaners entry level training in this type of maintenance work and includes the following:

Health, safety and environmental practices in the workplace

Preparing the workplace for cleaning activities

Selecting and using the necessary materials, tools and equipment

Inserting suitable access panels and making good insulation

Carrying out cleaning methods safely
This is a fulfilling course that will give you the necessary training and certification in order to perform cleaning work on large air duct systems. Find out more about what you will gain from this course on the Hasman Training site and book online or by phone today.