Looking to further your career in the grease extract hygiene industry?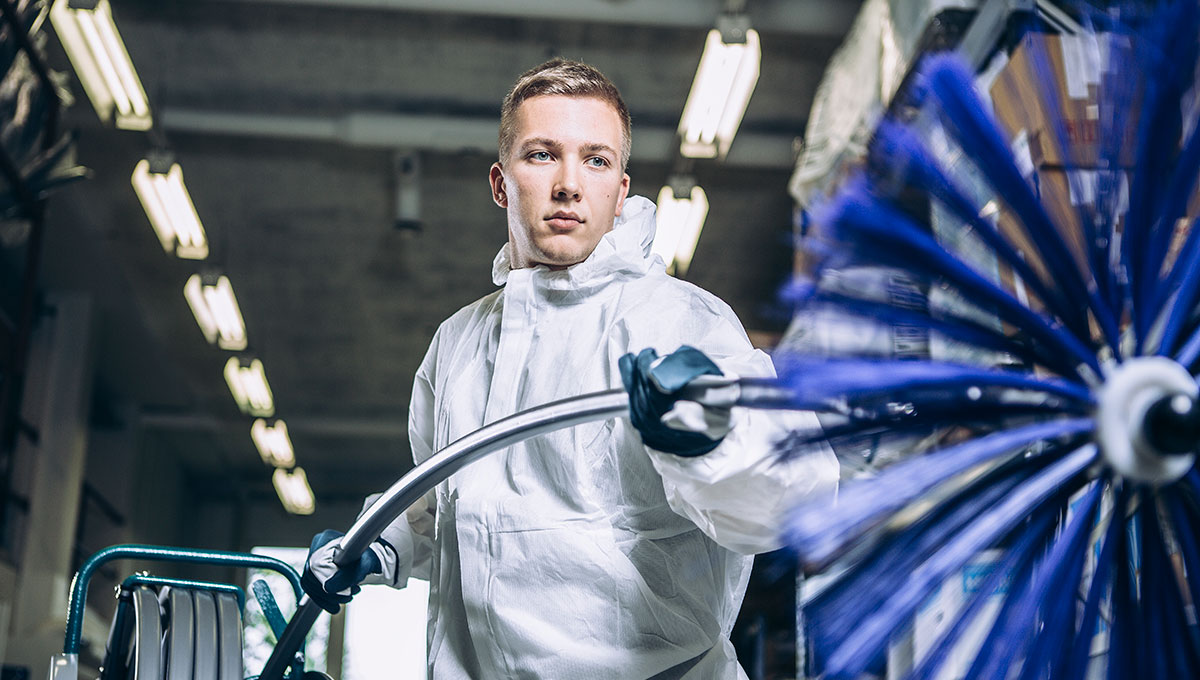 If you already work in grease extract hygiene and you are ready to take your career to the next level, the Hasman Grease Hygiene Technician (GHT) – BESA short course could be for you.
This course provides delegates with all of the information and hands-on, practical experience they need in order to clean kitchen extract systems to a high standard, as well as supervise and manage others in the undertaking of this task. It is recognised by the industry's regulatory body as the best course in the sector and is delivered at Hasman's state-of-the-art training facility.
Who is the BESA Grease Hygiene Technician course aimed at?
The technician course is not for those new to the industry. If you have limited experience or you are just about to embark on your career in duct cleaning then take a look at our BESA Grease Hygiene Operative course. That equally hands-on and comprehensive course will be more suited to you.
If, on the other hand, you have the basics under your belt and have plenty of experience on the job, book now and join us for the next upcoming technician course. You do not have to have completed our BESA Grease Hygiene Operative course in order to register for this one but, for most people, it is ideal if you have. That course provides a comprehensive introduction to the job; this one follows that up with everything you need to know in order to step into a management role.
Accreditation
Both of our grease hygiene courses are designed with and accredited by the Building Engineering Services Organisation (BESA).
BESA is widely recognised as the governing body of our industry and Hasman is an approved provider of BESA courses. On completion of this three day training and the accompanying assessment, course attendees will be certified by BESA as grease hygiene technicians.
Important course information
Course duration: three days
Course fee: £600 per delegate or £550 for BESA members
Entry requirements: an accreditation health and safety certificate (Grease Hygiene Operative certification advisable)
Upcoming courses: we run this course at the Hasman training facility every month. Upcoming dates can be found in the training section of our website
What people say about the course:
'I found this course excellent , was very informative and covered all aspects of Grease Hygiene. Tutors very friendly & relaxed. Would definitely recommend. Plus the food was lovely too!'
What to expect
Join us for three days of practical hands-on training, accompanied by the sharing of theoretical knowledge and industry discussion.
The course takes place at Hasman's purpose built training facility in Liverpool, which replicates a real working environment. As a result you can expect to gain lots of practical skills that are directly transferable to the workplace. Best practice, legal requirements, sustainable working and more will all be covered and there will be plenty of opportunity for discussion and clarification.