Industries that require duct cleaning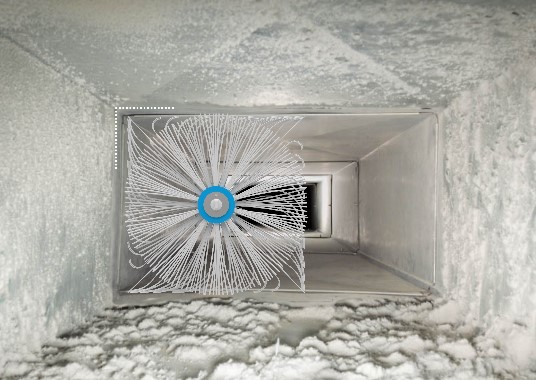 Do you need training to carry out duct cleaning?
From super yachts and oil rigs to hotels and government buildings, air ducts are everywhere. Wherever you find air ductwork systems in use, air duct cleaning is required in order to keep things in full working order.
Hasman is a UK market-leading specialist in duct cleaning training. We train many engineers on ventilation hygiene and fire safety in our purpose built, state-of-the-art training facility.
Here is a short guide to just a snapshot of the industries that train with us and benefit from our services.
Specialist ductwork cleaning companies
Hospitals, hotels, airports and prisons are just a few examples of the types of organisation likely to employ a specialist commercial cleaning company to handle their ductwork cleaning.
Their  ventilation systems are in continual use and therefore require regular maintenance to maintain them in an efficient working order.
Premises' with laundry facilities can generate large amounts of lint in the laundry extract systems, leading to a requirement for regular duct cleaning. This improves system efficiency and reduces the risk of fire spreading through ventilation systems.
Restaurants are also often in need of kitchen extractor ducting cleaning, to clr grease from their ventilation systems.
When a large organisation of this type hires ductwork cleaners, there is a good chance that they have been trained right here, at the Hasman training facility in Liverpool.
Building managers and Facilities Management Companies
Of course, while some organisations outsource their duct cleaning, there will be other organisations with a need to handle matters themselves. Building managers and building management organisations often benefit from having the skills and equipment to carry out air duct cleaning.
They can gain recognised entry-level certification in just three days by taking our comprehensive course, which combines theoretical and practical training.
Offshore duct cleaning
Offshore platforms require very high standards of safety and well maintained ventilation systems.
For health and safety reasons it is imperative that they remain in optimal working order at all times, so this is one industry in which duct cleaning and maintenance is incredibly important and a field in which Hasman has a lot of customers.
When you need expert advice on the required equipment, legislation, theory and practices for ductwork cleaning you can turn to Hasman.
Partnered with worldwide leaders in ventilation hygiene Lifa Air and the B.E.S.A , Hasman is recognised as a company at the forefront of duct cleaning training.