Hasman's most frequently asked questions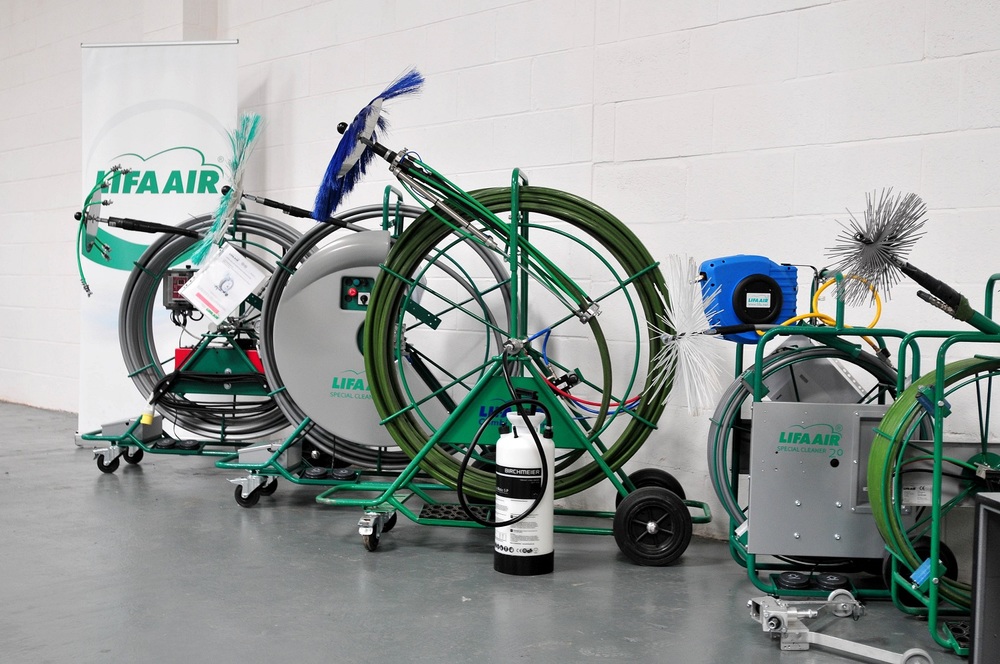 As the UK's number one supplier of duct cleaning equipment and accessories, we are regularly asked questions about everything from the use of various items of equipment to the upkeep of the items we sell. Here we will cover our top five most frequently asked questions about duct cleaning.
1. What is the most popular rotary brush machine?
Those carrying out duct cleaning on kitchen extract systems often favour he Special Cleaner 25. The machine is one of our most popular, with enough torque to remove even hardened grease and an integrated air-line that works incredibly well in both the application of foam and the subsaquent clean rinsing of the ductwork. A particularly versatile machine, the Special Cleaner 25 can also be used for
This machine is very versatile and is also widely used for dust removal works on medium and large sized ductwork above 300mm.
While the 25 is our top seller, the Special Cleaner 20 is probably Lifa Air's most successful unit on a global scale. This model is portable, while also offering very reliable performance. It's flexible enough for small ductwork but this makes it a less optimal choice for grease removal, so if that is a facet of your requirement, we suggest that you stick with the 25 model.
2. How easy is to to maintain a Lifa Air system?
Lifa Air duct cleaning equipment is considered the best in the world for many reasons. One of these is that it will give you many years of trouble free service while asking for very little in the way of maintenance. Lubrication of the rotary brush connection and a few other small procedures are all that is required and we can make you aware of these upon request or purchase.
3. Can a rotary brush machine clean carbonised grease deposits?
The short answer to this question is 'yes'. The longer answer is that, while the rotary brush machine can be used to clean carbonised grease deposits the correct brush type must be selected. Th more aggressive metal razor or chopper brushes are the only ones capable of breaking through this type of grease and releasing it from the ductwork.
The more common Nylon and Tynex brushes have little or no effect on grease. Nor do brushes of incorrect size, so it is important to select your brush carefully for the job at hand.
4. What is the difference between combi cleaner, special cleaner and hydmaster machines?
Hydmaster machines are the most powerful. This machine is driven by a hydraulic motor, which delivers almost twice the power of the special cleaner (the second most powerful) but is considerably heavier as a result.
The Special Cleaner contains an electric motor. Lighter than the Hydmaster and quieter than the Combi Cleaner these machines are easy to use and quick to set up, making them very popular.
Combi Cleaner machines are driven by pneumatic motors. This makes them the lightest and easiest to handle of the three machines. In addition the leads are more flexible but they require compressed air to operate, which can make then noisy. Two single compressors, or one three phase compressor is needed to power the machines to 100%.
5. Do the units you sell come with the equipment to film ductwork cleaning?
No, CCTV equipment is not built-in to Lifa Air rotary brush machines but this is for good reason. CCTV equipment is rarely robust enough to stand up to the brushing process. Even if it can endure the process, grease and foam would most likely obscure the view. Where CCTV inspection is required to comply with TR19 guidelines it is far wiser to take before and after footage. Lifa Air does supply equipment for this purpose, such as the DC Mini.