Hasman Helping to Advance Industry Standards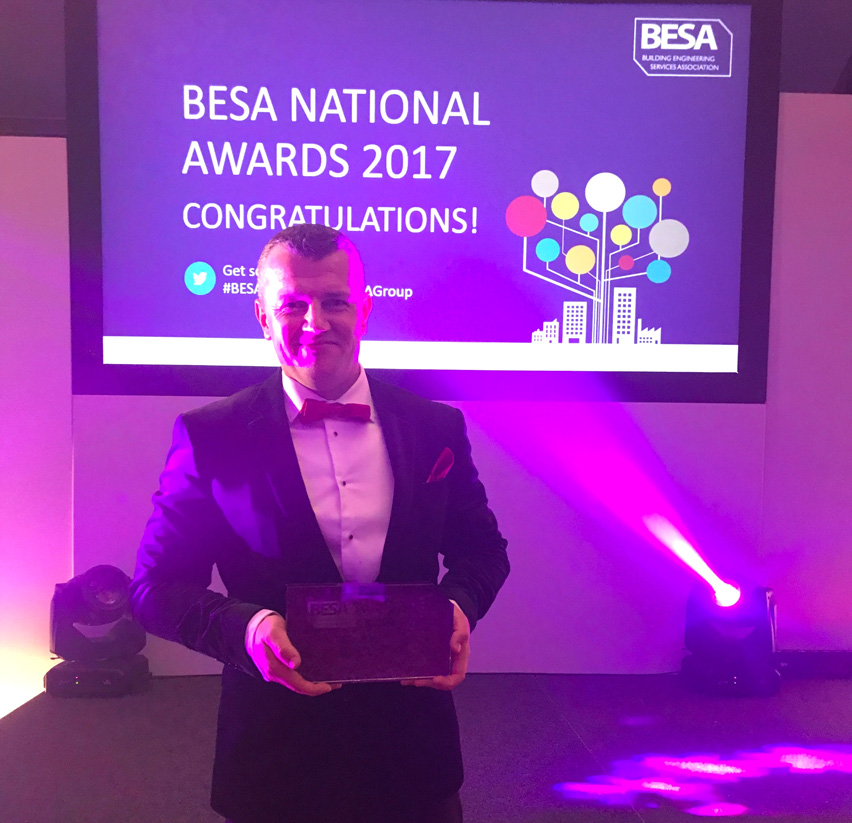 Hasman Helping to Advance Industry Standards
George Friend, a Hasman expert tutor, recently won an award for his efforts on the development of a new industry apprenticeship scheme.
George is one of several Trailblazers who was awarded at the BESA national awards 2017 in London. The new apprenticeship scheme will be available from 2018 and is a huge step forward for the ventilation hygiene industry.
Hasman's expert tutors George Friend and Nicholas Umfreville have been dedicated to the advancement of the ventilation hygiene industry for many years, both were authors of TR19 and are key members of the ventilation hygiene group within the BESA.
At Hasman we are committed to raising industry standards and knowledge and are proud to be an approved training centre for the BESA. We have also developed our own approved courses on Fire Damper Testing and AHU maintenance.
Well done to George for all of his efforts! He and the other trailblazers have contributed a great deal of their time to deliver the new apprenticeship scheme programme. When this is available in 2018, Hasman will be helping to deliver the new scheme from our state of the art centre in Liverpool.