For Ductwork Cleaning Equipment Hasman are Number 1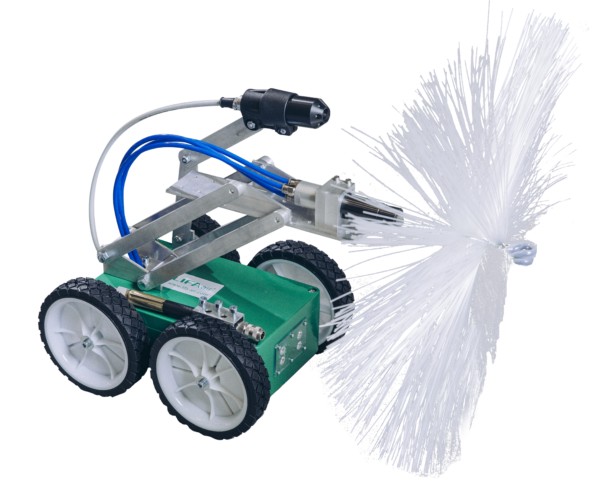 A guide to essential ductwork cleaning equipment

All of the ductwork cleaning equipment supplied via Hasman is essential to the task of duct cleaning. Naturally, a range of products is available in each category to meet the demands of the job in question. Today we're going to talk you through each broad category to provide an overview of the essential ductwork cleaning equipment that we sell.

Lifa Air

Hasman's equipment partner is Lifa Air, the world and industry leading name in ventilation hygiene equipment and we are pleased to be able to say that all of the rotary brush machinery we supply is Lifa Air branded. As far as we are concerned, Lifa Air is the go-to brand of ductwork cleaning equipment and no other manufacturer is comparable.

The essential equipment items for duct cleaning:

Negative air machines

No general ductwork should be cleaned without the use of a negative air machine for capturing dirt and debris. The negative air machine we are featuring at the moment is the Air Clean 3500 by Lifa Air. This energy efficient, easy to use machine is perfect for use with medium sized systems of all types, though particularly those where dirt build up is heavy. It is an absolute must for when high powered extraction is needed to draw out unwanted contamination.

Rotary brush machines

Rotary brush machines come in a range of sizes and with a number of varying features but one thing that is for sure is that a rotary brush machine is absolutely imperative to any ductwork cleaning job. Used for agitating dirt, spreading detergent, disinfectant, degreaser and even paint, these brushes are clever pieces of technology that come with a range of accessories to meet the requirements of every job.

Rotary brush accessories

Whether it's replacement brushes that are extra hard-wearing or anti-static, a centering device or a three brush t-gear, different ductwork cleaning equipment accessories will be essential to different jobs. The important thing is to be completely familiar with the tools available, to enable you to select the right ones for the job. Every brush accessory you could possibly need is provided in our accessories section.

Duct inspection equipment

Our currently featured duct inspection equipment is the Duct Control Mini, a great tool for surveying otherwise inaccessible sections of horizontal ductwork. Capable of driving up inclines and recording HD footage, you will wonder how you ever got by without it.

Access Panels

We supply both circular and rectangular access panels that are BSRIA quality approved, in line with DW144 guidelines. These are available to suite a range of diameters and situations.

Negative air machine accessories

Filters, filter bags, duct hoses and more – every one of these accessories is must have ductwork cleaning equipment. Everything you need for lifting connecting and clamping the hose is also available in this section, so take a good look to make sure that you don't leave yourself without any of the basics.