Five Star Rated Training in Fire Damper Testing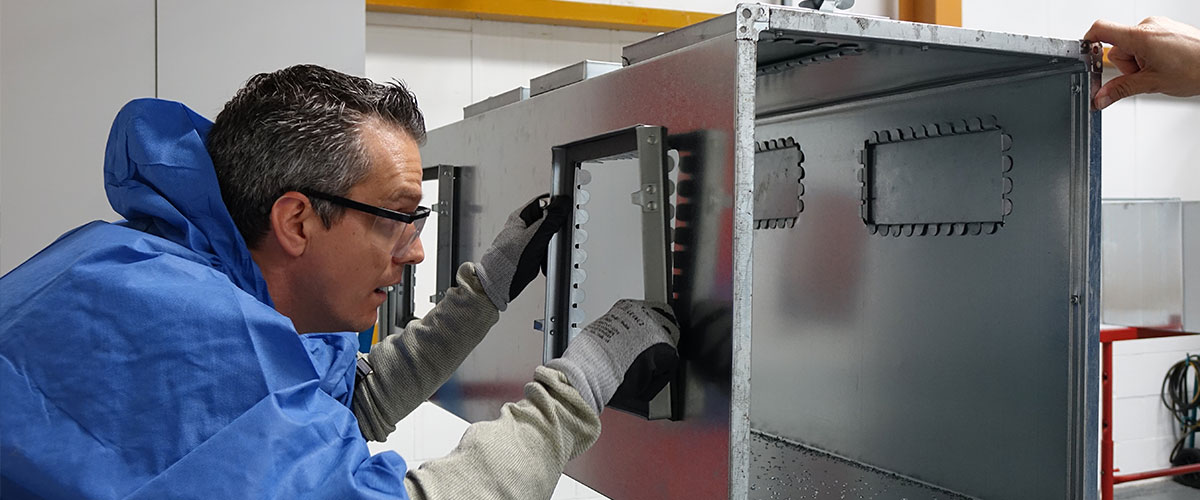 Hasman training courses are industry renowned. Now, our Fire Damper Testing Competence course is both CPD approved and rated five stars by those who have already tried and tested this course. If your work ever brings you into contact with fire dampers and you need to test them or supervise those who do, this one day course could serve you well.
What customers say about our Fire Damper Testing Competence Course
You don't have to take our word for it that our fire damper testing course is well regarded in the industry. Every review on our website rates the course with the full five stars!
Here are just a couple of the comments that have been left for us by customers and participants in the past year:
'A great course to arm you with all legislation, theory and practical hands on experience.
The facilities and knowledge and experience of the staff are excellent.'
'Informative, well laid out and learnt a lot, good course, instructors very informative.'
'Good, informative course for people starting out or experienced. Food provided also.'
What to expect from the course
Our Fire Damper Testing Competence course takes just one day to cover all of the relevant legislation, theory, industry standard guidance and practical training required to carry out fire damper testing.
Participants are taught to safely and effectively carry out fire damper drop tests. They are also trained to identify issues and to solve problems when they do. The course combines both theoretical and hands-on practical training, to provide a fantastic grounding in both the hows and the whys.
The theoretical aspects of the training cover industry guidance and legislation. This includes the transfer of knowledge on statutory requirements, BS9999:2017, BESA DW145, the RRFSO and BESA DW144. Trained candidates leave the day with a working knowledge of the reasons for and the principles behind fire damper testing. This knowledge is assessed before the end of the session.
At Hasman, we are incredibly well equipped to deliver the practical aspects of this training. Our state-of-the-art facility is designed to provide realistic fire damper testing scenarios, across a range of different dampers and to prepare candidates for real world testing. Our expert training providers guide learners to test safely and in accordance with relevant guidance points and legislation.
The practical skills learned and practiced on the course are assessed and developed throughout the day, to ensure competence.
CPD approved
Our Fire Damper Testing Competence course is now CPD approved, so it counts as eight hours of your continued professional development.
We host at least one course per month here at our training facility in Liverpool. Courses cost £300 per participant and can be booked online, via the training section on our website, where you can also see a full list of upcoming dates. Alternatively, call 03333 443 780 to find out more about the Fire Damper Testing Competence Course from our experts.