The Hasman fire damper testing course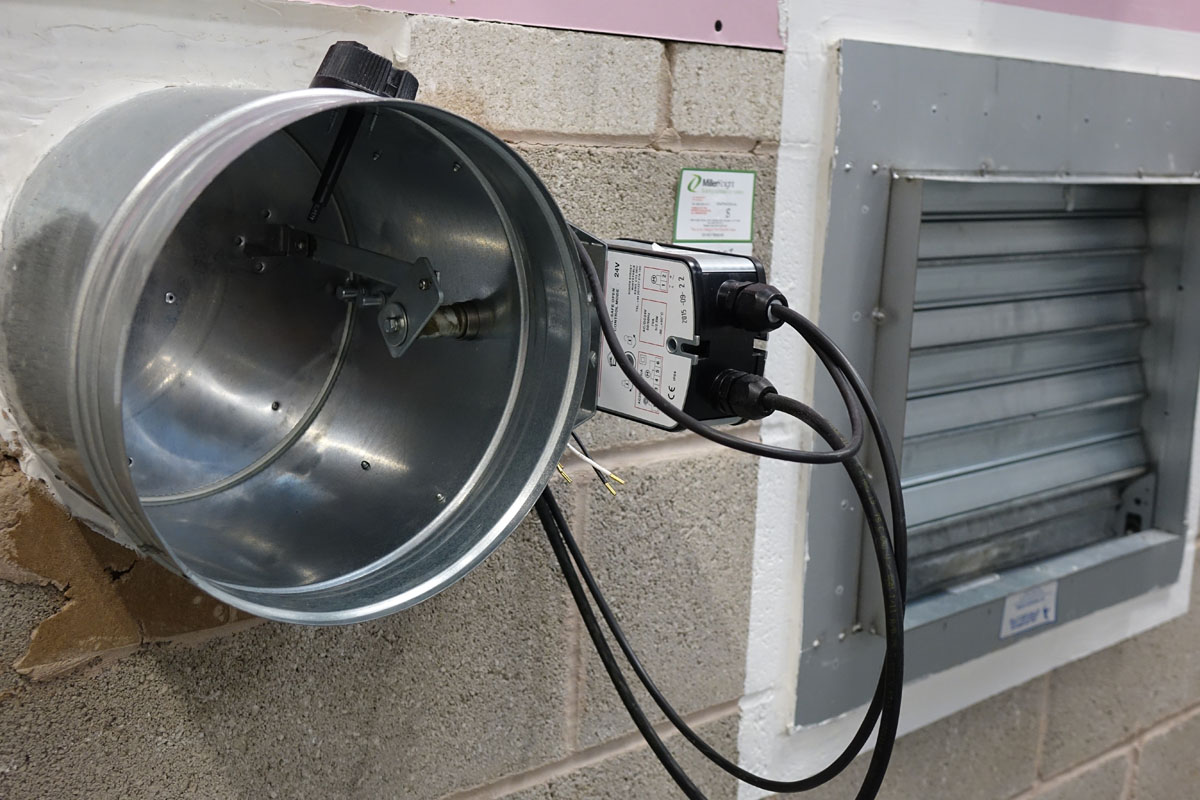 Join us on our next course
Fire damper testing is an important safety requirement for buildings with ductwork of any kind.
Fire dampers for ductwork operate to prevent the spread of smoke and fire and to protect the integrity of a building, as well as the lives of those inside, in the event of a fire so naturally, ensuring that these important safety features are in full operational mode at all times is a necessary task.
If the task of fire damper testing falls to you or any member of your team then undergoing comprehensive training on the maintenance, inspection and testing of fire dampers for ductwork needs to be a priority.
The fire damper testing course by Hasman is the industry leader in the field and could provide you with all the information and practical experience required in just one day.
The details of our duct fire damper testing course
Fire Damper Testing Competence is a one day course that provides practical, high quality training as well as relevant information on current legislation surrounding fire dampers for ductwork, fire damper testing theory and guidance relating to DW145, BS9999:2008 and BESA TB001.
Candidates receive full training in a number of areas including:
Testing and resetting a variety of duct fire dampers

How to correctly log the results of fire damper testing

How to inspect for fire stopping

Ways to correctly read relevant technical drawings
Hasman's ductwork training courses are the industry leaders because of the unique environment within which they are taught.
Our fully equipped fire damper testing area provides trainees with valuable working experience, that prepares them to operate in real world testing environments, so that they can go out into the workplace with confidence.
Our focus is on preparing people to work confidently, safely and efficiently.
Why Hasman?
Hasman has many years of industry experience, combined with a state-of-the-art training facility.
As a working partner of LIFAair – worldwide leader in ventilation hygiene equipment – we have worked with some of the world's most high profile organisations, putting us in a great position to pass our experience on to you.
Our Fire Damper Testing Competency course runs on a monthly basis and costs £300pp plus vat.