Fire Damper Testing Requirements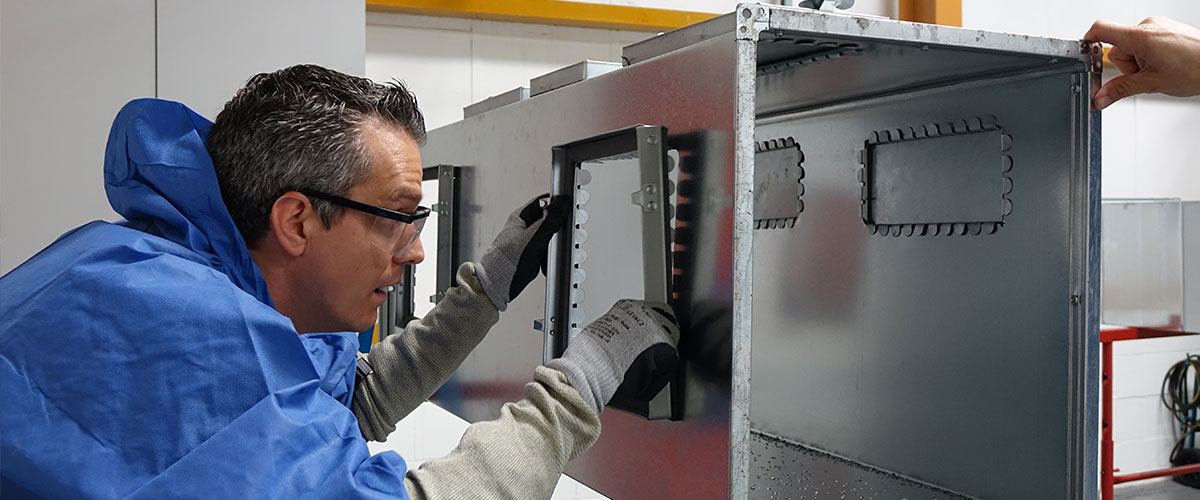 All fire systems need regular and profession testing and maintenance to guarantee the safety of the occupants of a building in case the worst were to happen. A fire damper is one of the most important components of any fire system. A faulty or malfunctioning fire damper will not perform as expected i.e. prevent the spread of fire. And with the enactment of the Regulatory Reform Order 2005, (Fire Safety), it is the responsibility of employers to maintain their fire safety systems.
Luckily, with a comprehensive one day CPD approved competency course, employees can quickly and easily acquire the skills required for fire damper testing thereby meeting the safety regulations and improving the overall fire safety of the workplace.
Why are Fire Dampers Important?
A fire damper is a device installed in ducts and air transfer opening of a smoke control or air distribution system and which is designed to automatically close when it detects heat. It also helps resist the passage of flames, interrupts migratory airflow and maintains the integrity of fire-rated separation. As such, fire dampers are crucial in institutional and commercial facilities and ensuring that they can perform effectively is paramount. To this end, compliance guidelines require annual fire damper testing is carried out. A fire damper test comprises of two parts; visual inspection of the fire damper, and a drop test of the fire damper.
For the visual inspection, the person responsible will be looking for confirmation that the damper is properly installed according to plans and schematic available, there are no signs of damage or corrosions, there are no repair requirements on the installation due to damage or failure and that there are no obstructions that would prevent proper closing of the damper in case of an emergency. It is important to ensure that the team wears the proper personal protective equipment during this inspection and that the inspection is carried out in a safe and professional manner.
What is a Fire Damper Drop Test?
To understand the test, we must first understand how a fire damper works. Fire dampers are typically placed where ducts pass through fire compartment floor and walls. The dampers are typically held open by a fusible link which is a device designed to release a component such as a fire shutter or in this case a fire dumper upon detection of a set temperature. When the set high temperature is detected, the fusible link releases and thereby closes the fire damper.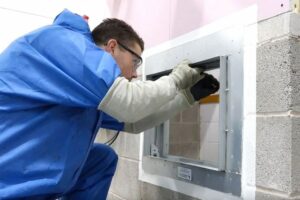 In a test scenario, the fusible link can also be released manually where it is checked for integrity of the release mechanism. When functioning properly, the fire damper should close fully upon release as it is the integrity of this closure that eventually prevents the spread of fire and smoke in a real-life emergency. If the test is satisfactory, the damper should then be reset correctly to ensure it is ready in an emergency. It is therefore important that employees have the necessary skills to reset the fire dampers and replace fusible links when needed.
What to Look Out For During Fire Damper Tests
In addition to ensuring that the closing mechanism of the fire damper is functioning properly, it is also important to ensure that the fire dampers are located within a quick and easy reach of an access point. Another important thing is to ensure that there is no accumulation of dust and debris around the damper.
How Often Should You Conduct Fire Damper Testing?
According to British Standard 9999:2017, all fire dampers need to be tested after installation by a competent person and then annually moving forward. Dampers in hospitals and high-risk facilities, particularly spring operated fire dampers should be tested more frequently.
What Skills Do Your Employees Need to Complete Fire Damper Testing?
Practical and theoretical training is required to enable employees to safely carry out fire damper drop tests, identify potential issues and solve them.
See the approved fire damper testing competence course here.
Practical Training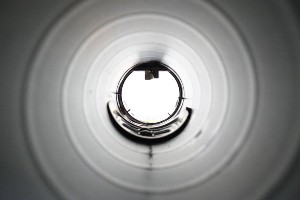 In a fire damper testing competency course, candidates are taken through motorised and mechanical damper testing across a range of different damper types including 'out of airstream' and 'in airstream' designs in accordance with industry and legislation guidance. By learning through realistic test scenarios, candidates are better prepared to deal with real-world conditions.
Theoretical Training
In addition to the practical skills of fire damper testing, your team also needs to have a grasp of the industry and legislation guidance involved. This is to ensure that they understand the reasons and principles for testing including; BESA DW145, BESA DW144, the RRFSO and BS 9999:2017. More importantly, they can understand the schematic and technical drawings more easily as well as reporting procedures which are essential in fire damper testing.
Fire damper testing is an important safety requirement for facilities and environments with ductwork of any kind. A fire damper testing competency course which only requires one day and takes around 8 hours by a reputable and accredited provider is an investment in the welfare of your organisation and workforce – in addition to being a compliance requirement.