Fire Damper Testing From Hasman Who are #1 in the UK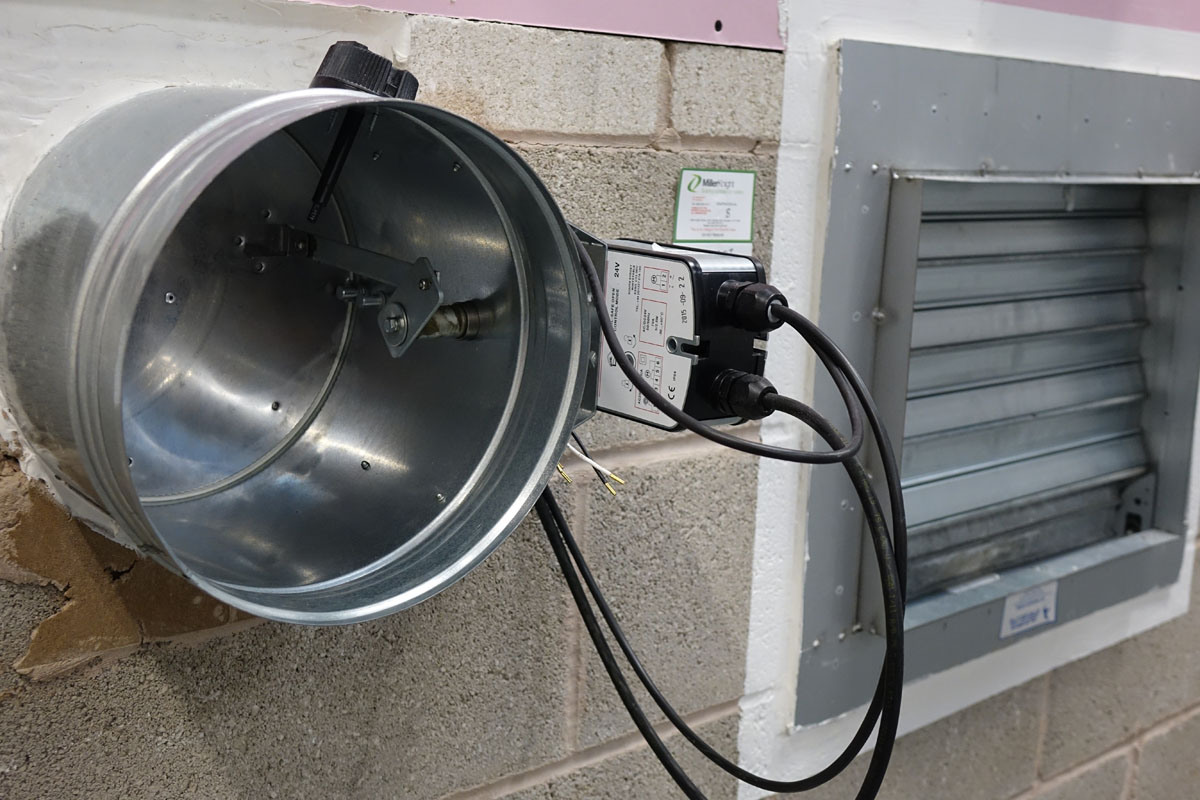 The importance of fire damper testing

Fire damper testing is one of the most important maintenance jobs in a building. If fire dampers are faulty then the building is not as fire safe as it could be. It is absolutely imperative that fire damper testing be carried out at scheduled intervals, as per guidelines and that this testing is carried out by a competent person.

What makes fire damper testing so important?

The only job of your fire dampers is to prevent the spread of fire through a building. If the temperature inside a system exceed the allowable amount then the dampers will close, preventing a fire from spreading from one part of the building to another via the HVAC systems.

Naturally then, if your fire dampers are not in working order, the results could be catastrophic if a fire breaks out. We all hope for the best but it's important for the safety of the workers in your building to plan for the worst. You can rest comfortably knowing that regular fire damper testing is scheduled, as required.

Who can undertake fire damper testing?

It is important that fire damper testing be undertaken by a trained and competent person, in accordance with all legislations and guidelines. Usually this person will be in the building maintenance trade and will have undertaken a CPD short course on fire damper testing, of the type run by us here at Hasman.

Whoever undertakes your fire damper testing, the most important thing is that it is carried out in accordance with the guidance: DW145, BS9999:2017 and BESA TB001.

Booking fire damper tester training

Here at Hasman we are the leaders in the field of fire damper tester training. We regularly run CPD approved one day courses that provide building maintenance professionals with everything they need to know about fire damper testing.

Our course delivers practical training, as well as covering all relevant legislation, theory and guidance. Candidates are taught to carry out fire damper drop tests, to identify issues and to solve problems. Hands-on practical training takes place in our state-of-the-art training facility, which has been designed to provide a realistic work environment. Candidates are assessed and their skills developed throughout the day, under the guidance of our industry experts, to ensure that they leave fully equipped to tackle this important job.

The Hasman Fire Damper Testing Competence course costs £300 and counts for eight hours of CPD.

If you are in need of someone to carry out this important job within your organisation, book online now for our January or February training.