TR19 Regulations & TR19 Duct Cleaning: Everything You Need To Know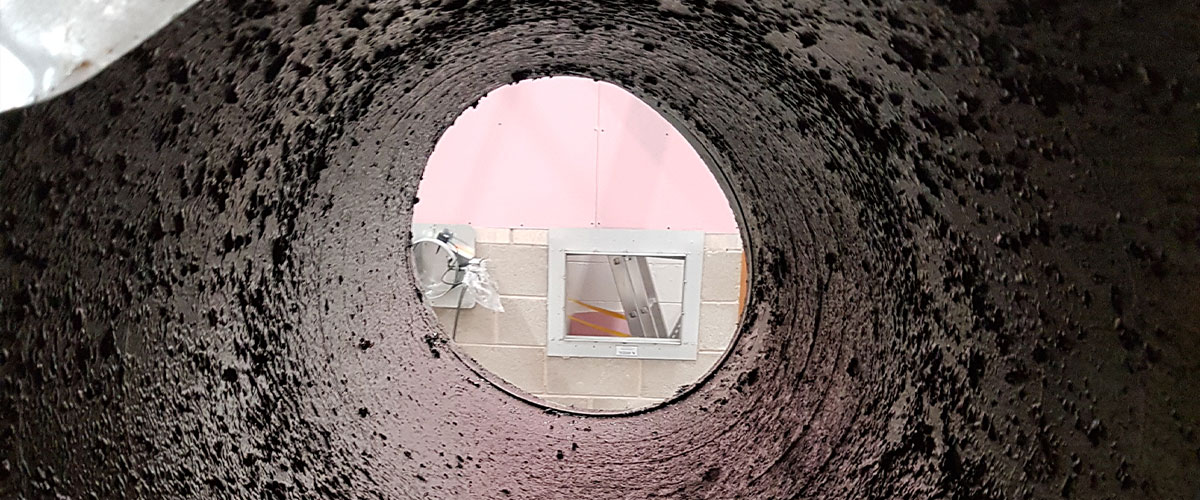 What you need to know
TR19 regulations are the guidelines that govern good practice for the cleaning of ventilation ducts.
TR19 regulations should be followed by anyone carrying out kitchen duct cleaning services and can be studied and practiced by taking the BESA TR19 Grease Hygiene Technican Course and the Grease Hygiene Operative Course at Hasman.
TR19 regulations
There are many health and safety aspects involved in the TR19 guidelines and it is important to understand these fully, from both theoretical and practical perspectives.
Health and safety legislation, safe cleaning methodology and hazard and fault awareness needs to be understood but as well as this a working knowledge should be gained.
For this reason we deliver our training in a custom built training suite that is fully equipped with over 40 meters of ductwork.
By studying in a practical environment, the technical system drawings that must be understood can be compared against the system itself for thorough comprehension.
Gaining a practical knowledge of kitchen duct cleaning services
In order to correctly follow the TR19 regulations, cleaning operatives must have a good knowledge, and be able to put into practice, proper rotary brush cleaning techniques for vertical and horizontal ductwork.
They must also be able to demonstrate proper hand cleaning techniques and safe system isolation.
System surveys may be required, using photography and inspection robots.
All of this information is covered in full on our Grease Hygiene Operative Course, as is confined space exit and entry training and system access fitting on circular and rectangular ductwork.
Do I need Hasman's training course?
If you need to carry out kitchen duct cleaning services as a part of your roll it is highly advisable to gain a full understanding of TR19 guidelines via Hasman's practical training course.
These regulations cannot be learned as completely as they need to be without practical training and there are good reasons why Hasman is the leader in the field when it comes to delivering this.
In just two days you could become fully certified and competent in everything relating to TR19 ductwork cleaning.
TR19 ductwork cleaning courses
We run two day courses that instruct participants in TR19 regulations and all practical and theoretical aspects of TR19 ductwork cleaning.