EU Energy Efficiency Directive Highlight Health And Safety In New Report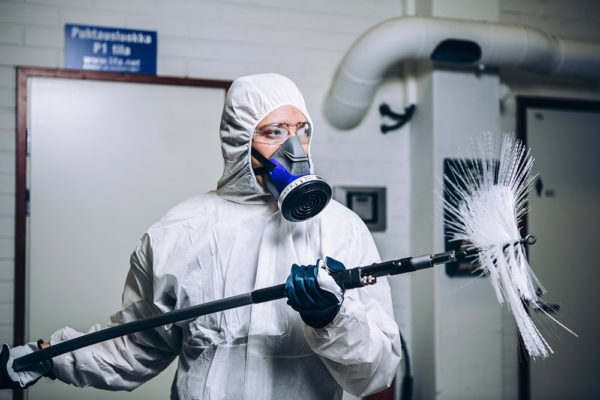 The energy consumption of buildings has often been the main concern of the EU Energy Efficiency Directive (EED) with conserving energy being a priority when renovating old and new buildings, and the health and safety of a building is often overlooked. However, the impact of buildings on public health has finally been recognised by the EED, with their latest report calling for more emphasis to be placed on renovating buildings in a way that protects the public from serious health conditions.
How can buildings impact our health?
Evidently, buildings have an impact on our health as we spend the majority of our time in them, whether that be at home, work, or commercial buildings. A healthy building starts with proper ventilation for indoor air quality. Many people suffer the consequences of poor indoor air quality in particular respiratory and cardiovascular problems and can aggravate existing illnesses such as asthma from the pollutants in the ventilation system. Apart from more serious illnesses, poor ventilation can cause discomfort with irregular temperatures making rooms feel too cold or too hot and stuffy which can lead to colds and flues, as well as skin conditions.
It is unacceptable that buildings that we spend all of our time in are posing risks to our health and there is a responsibility both of the EU and the hygiene ventilation industry to ensure more healthier buildings as well as energy efficiency.
EU Energy Efficiency Directive report
The recognition of the EU EED is a positive step in making buildings healthier. The report calls for improving existing buildings and constructing new buildings in a way that keeps the public safe from these health conditions.
How can the hygiene ventilation industry help?  
Maintaining clean ventilation systems is key to keeping the whole building healthy. As a hygiene ventilation company we specialise in ductwork maintenance and train prospective engineers in duct cleaning. As an owner of a public building it is your responsibility to ensure that your ductwork is free from dust, pollutants and grease buildup so that the air that flows throughout the building adheres to health and safety regulations. We promote indoor air quality and clean ventilation systems by providing the very best duct cleaning training courses and equipment to thoroughly extract dust and grease buildup.
Our TR19 approved duct cleaning training courses include the following:
We also offer the all important Fire Damper Testing Competence course for fire safety in buildings.
We are pleased that health and hygiene in buildings are being promoted by the EVHA (European Ventilation Hygiene Association) and leaders in the European Union and we continue to support this by providing quality duct cleaning training courses in the industry and always using the latest technology.
If you're interested in any of our hygiene ventilation courses or our equipment you can get in touch with one of our experts on 03333 443 780 or book your training course through our website!