Ductwork Pressure Testing To DW144 Standards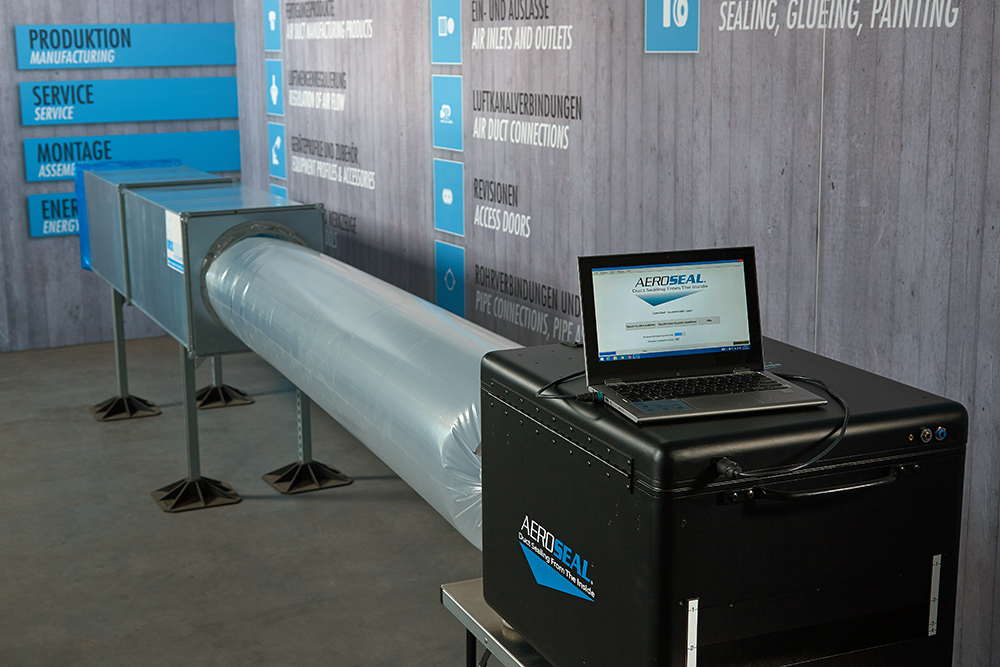 Every commercial building has ductwork and every ductwork system must be within the allowable leakage limits, as set out by BESA guideline number DW144. In order to ensure that ductwork leakage is within the legal limit, Hasman can be commissioned to carry out ductwork pressure testing.
From our base in Liverpool, we test ductwork systems nationwide, in accordance with BESA guideline DW143, which states how this testing must be done. Here at Hasman we work closely with BESA (the British Engineering Services Authority); we are an approved provider of BESA training courses and are known industry wide as leading experts in all areas of ductwork cleaning, inspection and testing.
How to commission ductwork pressure testing
In order to accurately quote for ductwork pressure testing, we will need building drawings that show us exactly how and where the ductwork is laid out in your premises. Provide us with these drawings and we will do the rest.
It is also important to know, before you commission a company to test your ductwork, how they propose to solve the problem should any areas of ductwork be found to be above the allowable limit. Traditional methods for resolving ductwork leakage can be disruptive and costly. Ductwork is often situated in difficult to access areas, meaning that ceilings and walls need to be ripped out in order to reach problem areas. This is not the case when you work with Hasman. We use an duct sealing solution called Aeroseal, which seals ductwork from the inside out, meaning that we are able to resolve leakage problems with minimal cost and disruption, in a very short space of time. You can find out more about how Aeroseal works by taking a look around our website.
Don't fall into the trap of instructing a company to test for leaks, that is unable to fix what they find in an acceptable fashion.
How does ductwork pressure testing work?
We will divide the ductwork in your building into manageable sections, then test each section. This means using blocking materials, such as foam, to block off a section of ductwork and then putting that section under pressure using specialist ductwork pressure testing equipment.
All ductwork pressure testing is carried out in accordance with BESA guideline DW143. All of the Hasman team members involved in this work are specialists, trained and experienced in using the testing equipment and in recording calculations.
Why choose Hasman
Even if we do say so ourselves, we really are the industry leaders in this work, in the UK (we also work internationally as well). We are recognised by BESA as setting the standard in our field of expertise. In fact, our team trains the industry, delivering BESA accredited courses from our state-of-the-art facility.
We have a number of prestigious partners, including world-leading equipment specialists Lifa air.
We also make life easy for our clients in more ways than one. The technology we use allows us to work fast, work smart and cause minimal disruption while performing tasks that are renowned for being hugely disruptive to the life of a building. In addition, CSCS cards are held by all of our staff.