Commercial/Industrial Vacuum Cleaners for Ductwork Cleaning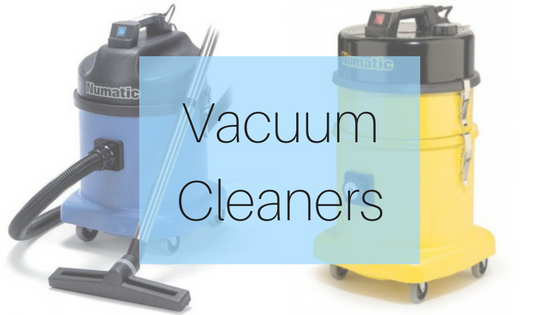 Using vacuum cleaners in your ductwork cleaning can be a great help. They're highly useful tools that can simplify and speed up jobs, but with such a wide variety of vacuums to choose from, it can be hard to know what you're looking for. Our range of commercial duct vacuum cleaner products include all of the varieties you might need for your commercial ductwork cleaning jobs.
Choosing your duct vacuum cleaner
Our selection of vacuum cleaners might not be the largest, but it includes every variation you might need to ensure that you're providing your clients with a perfect clean every time. Browse our selection to find the perfect option for you!
This high-powered vacuum is perfect for all ductwork cleaning engineers as it features a selection of features that can help in any situation. The twin motor helps with HVAC ductwork cleaning, and is great to use for asbestos removal. This vacuum is available in 110v or 230v versions and comes equipped with a H14 HEPA filter, which can be used in indoor environments like hospitals and schools. This vacuum also comes supplied with a 1.5m hose and a stainless steel floor kit, making it a great option for all ductwork cleaning situations.
The Numatic Wet Vacuum Cleaner is a small but powerful compact vacuum that is perfect for grease removal cleaning. All ductwork cleaning that is carried out with this vacuum will be in accordance with TR19 regulations. This vacuum is multi-purpose and can work in both industrial and commercial environments, thanks to its thick and durable StructoFoam casing. StructoFoam is created by Numatic especially for their industrial specification machines, and along with the large diameter hose, extensive accessory kit and powerful motors, it helps the WVD570 be the perfect choice for working in an industrial setting.
This vacuum can switch between wet and dry use which makes it perfect for grease removal cleaning and its large hose helps to suck up any larger items that might clog other vacuums.
This lightweight and compact vacuum can help to clean ductwork on the go. Its small size means that it's particularly suited to cleaning ductwork in-line components like fire dampers and terminal grilles. You won't have any wires holding you back with this vacuum, as it's powered with rechargeable lithium-iron batteries that can help you move around much easier. With the standard floor cleaning accessories and extension poles included, this is the perfect vacuum for speedy ductwork cleaning.
Buy your duct vacuum cleaner from Hasman
If you're interested in investing in any of the commercial duct vacuum cleaners listed here, then you can easily purchase any of them from our website. If you'd like to find out more about a product before buying then get in touch with us by calling 03333 443 780.
You can also read all about essential duct cleaning accessories and our commercial duct cleaning courses on our blog.