The benefits of undertaking duct cleaning training courses with Hasman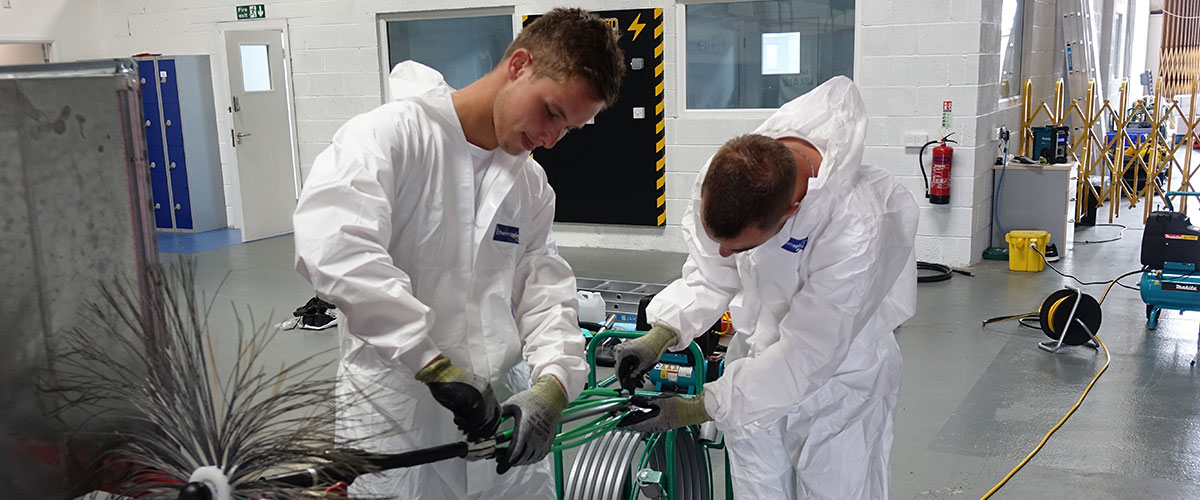 Why Hasman?
Hasman is an industry leader when it comes to the delivery of duct cleaning courses. As such, training with us comes with a number of very real benefits.
If you or members of your team are responsible for cleaning and maintaining air ducts and you are looking for duct cleaning training courses that will equip you with the skills and knowledge to do a good job, look no further.
5 reasons to choose Hasman's duct cleaning courses
Familiarise yourself with industry leading equipment
Our working partners include Lifa Air, a worldwide leader in ventilation hygiene cleaning equipment.
During our duct cleaning courses trainees have the opportunity to handle and work with this equipment, familiarising themselves with it in an environment where questions are encouraged and full guidance is provided.
If you wish to practice using this equipment on your own site, Hasman can even come to you, to provide a practical demonstration and on-site training.
Gain practical experience
Our air duct cleaning training takes place in our state of the art training facility here in Liverpool, which is equipped with a fire damper testing area and a full kitchen extract system which includes a Halton UV canopy, a dust shaker unit over 40m of ductwork.
During our two day duct cleaning courses trainees complete practical training in this environment, which equips them to do the job with confidence.
Gain theoretical knowledge
In addition to practical experience, our duct cleaning courses also equip trainees with all of the theoretical skills required to work safely and effectively.
They learn about health and safety legislation, technical drawings, proper reporting, cleaning methodology and more, before applying this theory in a practical environment.
Take home a certificate stating that you have completed air duct cleaning training
Trainees earn a sense of accomplishment and you receive a method of proving their experience and competence, because everybody that successfully completes a Hasman duct cleaning course leaves with a certificate.
Train with the leading expert in duct cleaning training courses
Hasman has long been known as a leader in this field, so training with Hasman is a sign of quality in and of itself.
Our duct cleaning training courses combine comprehensive theoretical knowledge with extensive practical experience to turn out confident cleaning operatives.