Hands on Duct Cleaning Training from Hasman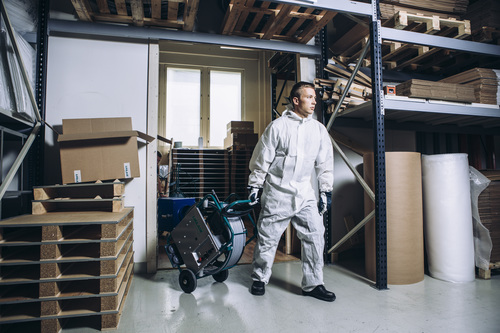 The Practical Training Methods
At Hasman we offer comprehensive, two day duct cleaning training courses that fully prepare our students – your staff – for using duct cleaning equipment in the working environment.
Why Do Students Need Two Days of Duct Cleaning Training?
For health and hygiene reasons it is of the utmost importance that ventilation ducts be kept clean.
For this reason, there are best practice guidelines in place and to clean in accordance with these guidelines requires the use of specialist equipment.
During our two day duct cleaning training courses – the most popular of which is the TR19 Grease Competency Course – we educate people as to the correct usage of duct cleaning equipment.
We demonstrate how to use these important tools and give students opportunity to practice for themselves in a purpose built environment.
Trainees are given both a theoretical and practical working knowledge of the job that they are to undertake.
Upon completion of the course they will have an enhanced awareness of health and safety legislation, as well as an understanding of system design and technical drawing.
On a practical level they will process system hazard and fault awareness and fully understand the methods for safe cleaning and post clean certification and reporting procedure.
Upon completion of the course they will receive a certificate of competency, which is a great moral booster for the trainee themselves, as well as being a new selling point for your organisation because you can legitimately claim to have trained, certified professionals carrying out duct cleaning on your behalf.
Having delivered duct cleaning training in the UK for many years, we believe that this type of in depth, important knowledge is best imparted on a two day intensive course of this nature.
Number One for Duct Cleaning Training in the UK
A particularly unique benefit of our two day duct cleaning training courses is that they are carried out in our purpose built facility.
The Hasman Training School is a dedicated space for delivery of duct cleaning training in the UK.
Based in Liverpool, our state of the art training school contains a classroom, an operating theatre specification AHU, a fire damper testing area, a full kitchen extract system which includes a Halton UV canopy, a dust shaker unit and over 40m of high level duct work.
Over two days of duct cleaning training trainees have the opportunity to get to know this equipment and gain hands on experience.
For duct cleaning training in the UK is has to be Hasman – a leader in the field for 40 years.