Duct Cleaning Equipment For Inspections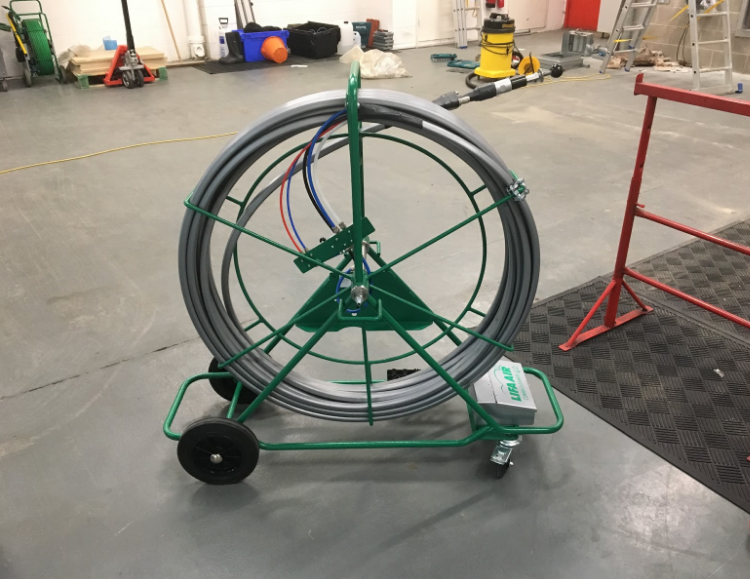 Our Duct Cleaning Equipment Is The Best Quality
Hasman, based in the Northwest of England, is a specialist in the supply of duct cleaning equipment and in providing the training required for the proper use of the duct work cleaning equipment sold by the company.
As such we offer a wide range of duct cleaning equipment for sale, including but not limited to the equipment used to properly inspect duct work.
Duct Work Inspection Equipment – The Hasman Range
The range of duct cleaning equipment that we currently offer for inspection work has been chosen for its durability and reliability. The range includes:
Duct Control Mini – a duct inspection robot perfect for inspecting horizontal ductwork in in- accessible areas
TR19 & EN15780 VT test pump – a vacuum pump for surface sampling of ventilation duct work
TR19 & EN15780 VT cartridge – a pre-weighted cartridge ready for use with the duct inspection pump
Wet film thickness comb – for inspecting levels of grease
Drop camera reel – for pushing the Lifa drop camera inside vertical and horizontal ducts
The range of duct work cleaning equipment supplied by Hasman is designed to work together synergistically, providing our customers with everything they need to accurately and efficiently survey every area of their duct work.
Why Choose Hasman Duct Cleaning Equipment?
Hasman is a specialist in the field of duct work cleaning equipment and training.
As well as offering a full range of specially selected duct cleaning equipment for sale we also provide fully certified training on best practice use of this equipment.
All our duct cleaning equipment products are regularly put to use in our purpose built training facility in Liverpool, where we train cleaning operatives to be specialists in duct work cleaning equipment.
We are know as a leader in our field, operating from the Northwest of the UK but serving clients nationwide.
Duct Cleaning Equipment Demonstrations
Are you thinking of buying duct work cleaning equipment from Hasman? If so, you don't have to take our word for it on the quality of our products.
We are always happy to demonstrate our equipment for you, either at our training facility in Liverpool or by visiting your premises.
Simply contact us to enquire.