Better BESA quality training from Hasman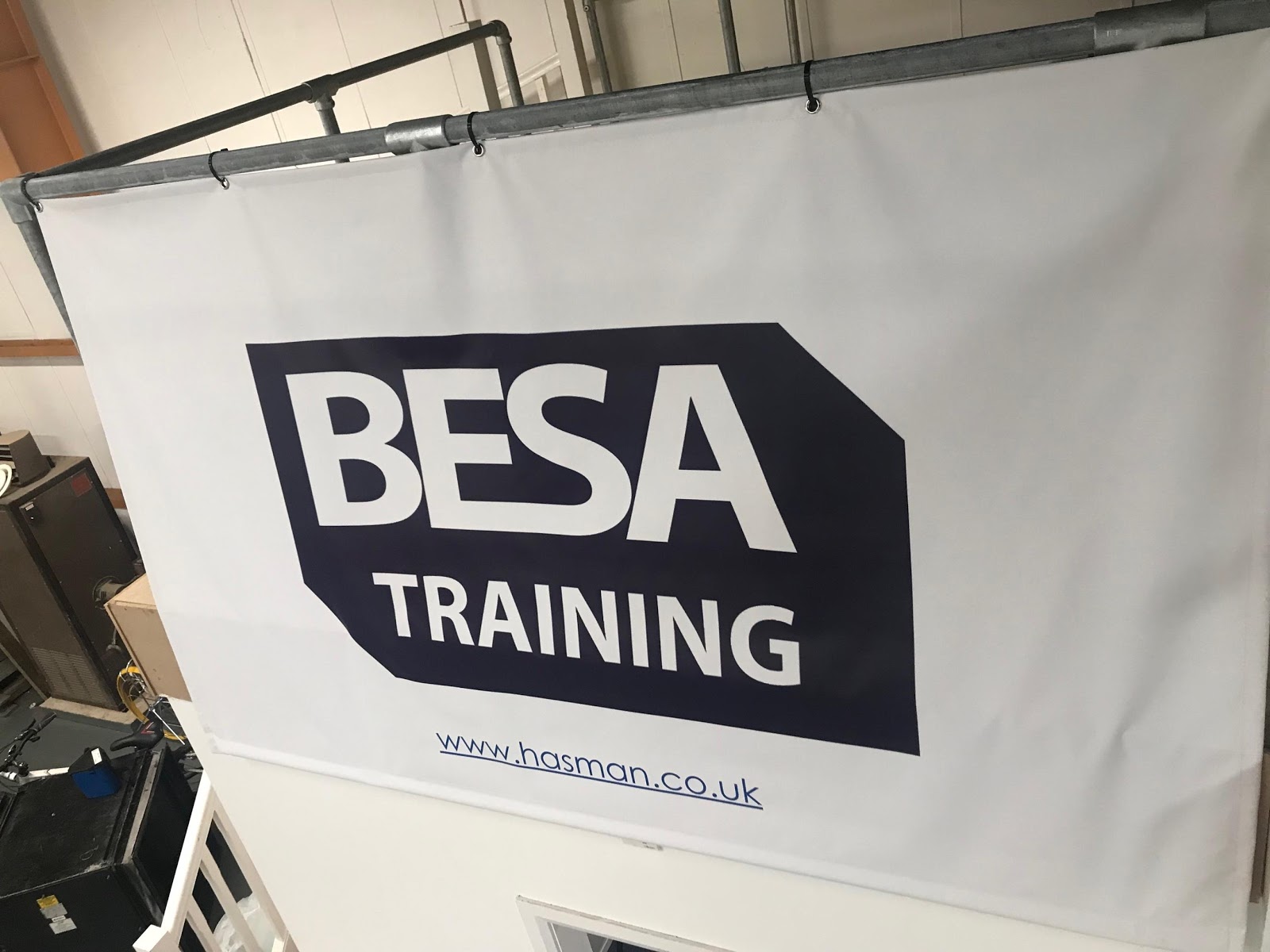 When it comes to ductwork cleaner training, there are a number of important reasons to opt for the best course out there – a Hasman course, delivered at our state-of-the-art facility and approved by the Building Engineering Services Association (BESA).
Here are the top five reasons to train with Hasman:
1. Experienced facilitators
Our trainers have a combined experience of over 40 years in the industry and, in addition to being approved by the leading industry body, they also work closely with BESA. There is nothing that we don't know about ductwork cleaning. The expertise of our team is the main reasons we are considered to be an industry leading organisation.
As a result of our partnership with Lifa Air, world leader in ventilation hygiene cleaning equipment, we have worked on high profile projects for a wide range of sectors, all over the world.
2. A facility that simulates real working conditions
Our state-of-the-art training facility in Liverpool is recognised as the best by the European Ventilation Hygiene Association (EVHA), who use our premises to run their own meetings and courses.
Containing an operating theatre specification AHU, heat recovery ventilation unit, fire damper testing area, full kitchen extract system with a Halton UV canopy, fume cupboard LEV and over 50m of high level ductwork, our facility and the training we deliver attracts worldwide attention. We also house a classroom, where we offer the theoretical aspects of our ductwork cleaning training. Of course, we also use nothing less than the very best cleaning equipment from our partners at Lifa Air.
3. Comprehensive theoretical and practical training
Our courses cover everything required in order for delegates to begin working to a high standard. They are trained, supervised and assessed in carrying practical working tasks, as well as provided with a firm basis in safe working practices, planning, reporting and relevant legislation.
4. Industry certification
Members of the EVHA and of BESA, all of our courses are approved and accredited by BESA, providing delegates with the most recognised and, increasingly, required qualifications in the industry.
As the industry moves forward and develops standardisation and minimum requirements, Hasman is at the forefront of those developments. Our training will always be developed alongside the leading industry bodies to be the best there is.
5. Price and convenience
We run all of our courses on a regular basis, providing comprehensive training, as well as food and refreshments, for one set price. All training is delivered in the form of short courses, to provide delegates with an immersive experience, while also covering everything in a tight timeframe to keep costs low.
What is available?
Hasman courses include the following. Click on the course title for further information:
Fire Damper Testing Competence
Grease Hygiene Operative
Grease Hygiene Technician
Air Hygiene Operative
Air Hygiene Technician