BESA Air Hygiene Operative Pilot Complete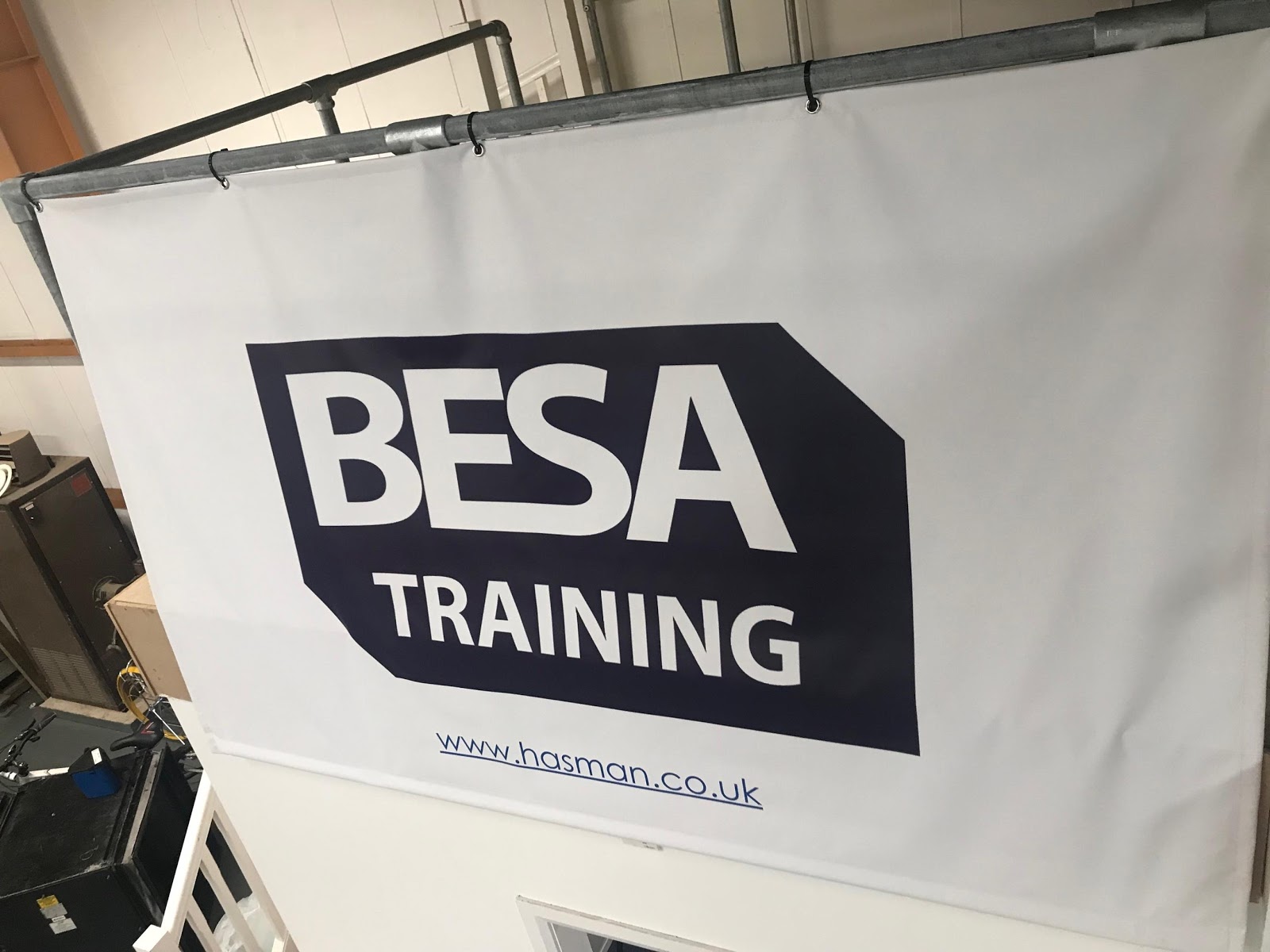 Last week Hasman delivered the first pilot of the BESA Air Hygiene Operative Short Course for 5 candidates. The course ran for three days, consisting of 2 days of training and 1 day of assessment. Candidates from three companies attended with a range of different industry experience.
The course is designed to provide an entry level qualification to engineers carrying out cleaning and maintenance work on general HVAC systems in accordance with TR19 and BS15780. Tasks included within the training were rotary brushing, disinfection, fogging and air-jetting.
Assessment is both practical and theoretical with candidates needing to score 80% on written assessment and 100% on the practical in order to pass the qualification. Hasman have a live HVAC system on site which includes heat recovery components, filtration and over 30 metres of supply and extract ductwork. This provides a perfect training environment for candidates ensuring they can gain valuable real-world experience at the training centre.
Hasman will continue to work closely with BESCA training to finalise the course and make it available to the market as soon as possible. The BESA Air Hygiene Technician Course will be piloted later in 2018.
Edit: The BESA Air Hygiene Operative Short Course is now available!