The Benefits of Duct Cleaning by Hasman Trained Operatives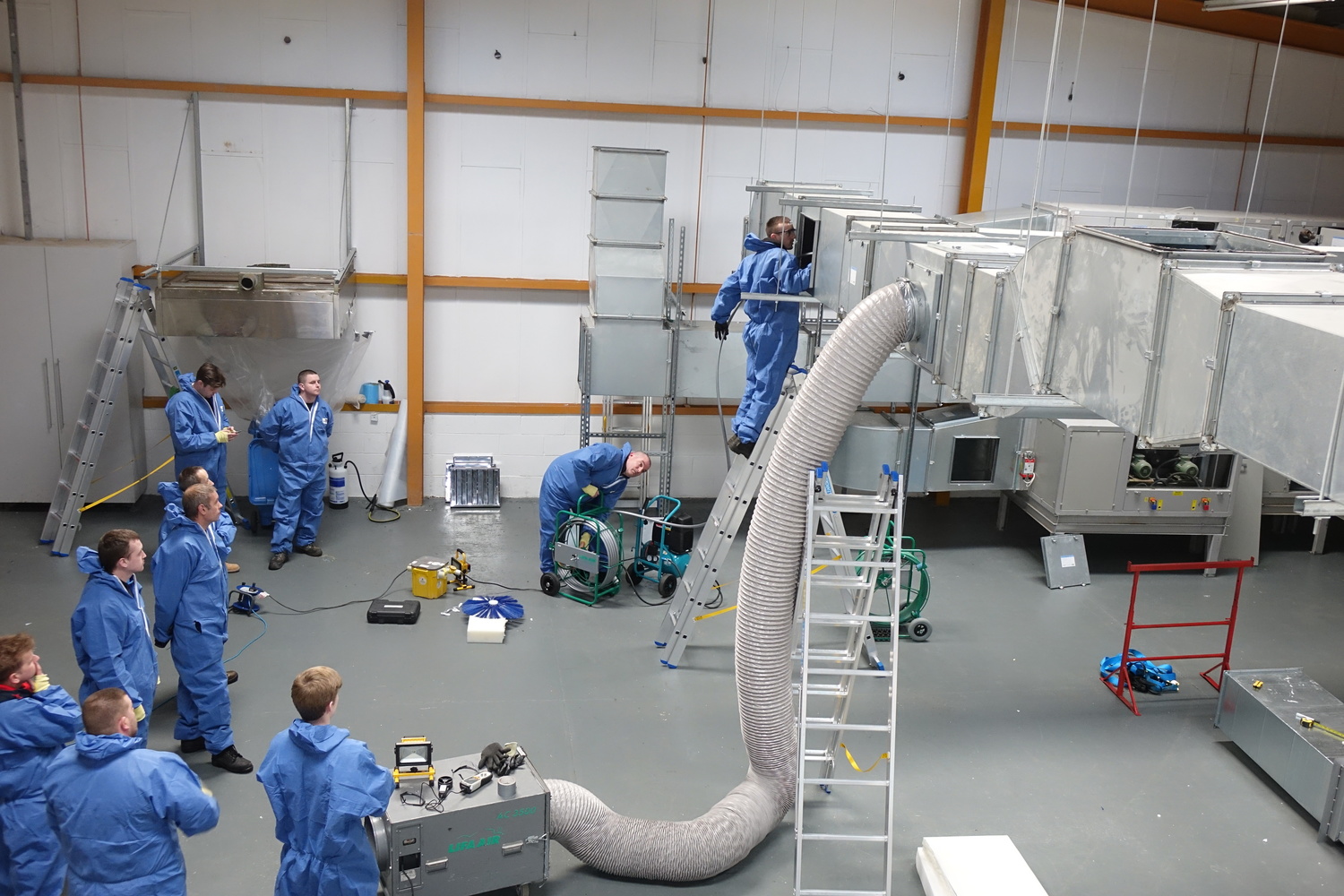 Benefits of Duct Cleaning you Need to Know
The benefits of duct cleaning are many and varied.
A lot of duct work carries air from grease and dirt filled environments, so inevitably the ducts themselves gather a buildup of grease, dust and bacteria.
The requirement for regular duct work cleaning, therefore, is simple common sense.
If you operate a hospital, a kitchen or a lab, for example, sterile conditions are important to hygiene and the interior of your duct work, though rarely on view, carries the air that you breath so is an important part of your environment.
The benefits of duct cleaning then are indisputable but you may be asking yourself whether people really require special training in order to complete the task.
Are their specific benefits of duct cleaning carried out by professionals or can any cleaner do the job?
Why it is Important to Train in Duct Work Cleaning
The answer to the above question, in short, is that yes – duct work cleaning should always be undertaken by a trained operative.
In the normal course of things you can't see inside your duct work.
That makes it distinctly challenging to clean.
Duct work cleaning requires specialist equipment and protocols that quite rightfully come with their own guidelines and best practice models.
At Hasman we run specialist training courses that educate and qualify operatives in the correct methods of using duct work cleaning equipment.
The benefits of duct work cleaning carried out by one of our trained, professional operatives may not be on view to your patients or paying customers but they do contribute to the health and hygiene of your place of work.
The Importance of AC Duct Cleaning
Air conditioning and heating ducts are directly blowing air into your place of business on a daily basis, so professional AC duct cleaning is of vital importance to avoiding airborne contaminants.
Luckily, there is no need for you to pay Hasman on an ongoing basis to experience the benefits of duct cleaning carried out properly by professionals.
Thanks to our purpose built training facility and the availability of live demonstrations, you can opt to have your own operatives fully trained and qualified in professional duct cleaning in just a couple of days.
Simply book as many places as you require on our upcoming training courses or contact us if you would like a demonstration of how to correctly use duct cleaning equipment.