Attending our Fire Damper Testing Competence Course? Here's what you need to know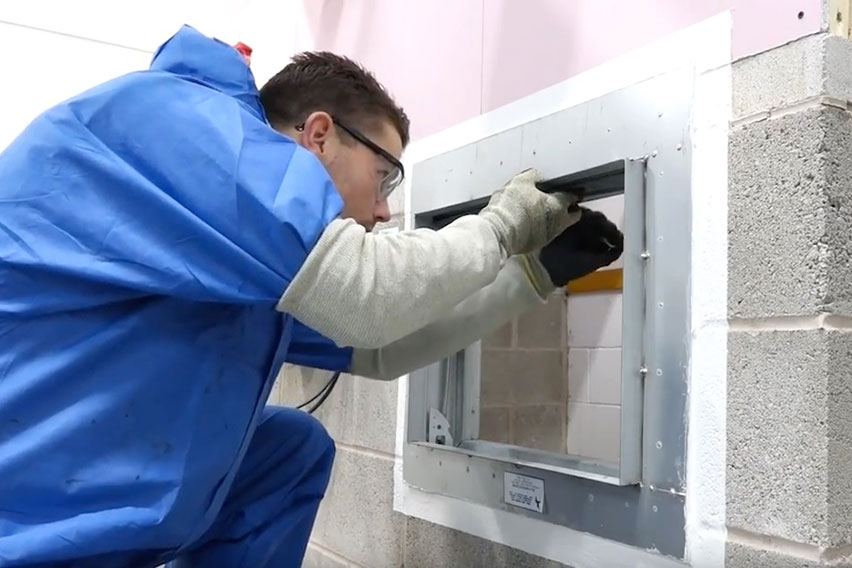 How long does the course take?
The course lasts for one full day. You will be sent details relating to arrival and finish times upon booking.
Do I need to book in advance?
Yes, we run this course relatively frequently so it is occasionally possible to register your place at short notice but not always, so we advise you to book as soon as you know you wish to attend.
Where will the course take place?
We host this course here at the Hasman training facility – Unit 2 Sandon Way, Sandon Way Industrial Estate, Liverpool, Merseyside, L5 9YN.
Located centrally in the country and well served by public transport, it is easy to get to us wherever you are arriving from. Please ask us if you would like recommendations for hotels in the area.
Our training facility is designed specifically for hosting this and other related courses and it couldn't be better equipped for the task. We are able to perfectly simulate a real working environment, which means that you will leave the course with hands-on experience.
What do I need to bring with me on the day?
Not a great deal. You will be supplied with a learner pack and that will be used throughout the training. You will then be able to take it away with you at the end of the day.
Lunch, drinks and even biscuits are supplied within the price of the course. If you prefer to go off site for your lunch or to bring your own, that is no problem. If you have any special dietary requirements please let us know in advance, so that we can cater for you appropriately.
What do other people say about the course?
Here are a selection of independent reviews of the Hasman Fire Damper Testing Competence Course:
'Excellent course. Well worth doing.'
'Great course very informative and great instructor. Definitely gained a lot of knowledge from the training, and lunch was amazing!'
'This is a very informative course. I had a wonderful time.'
'A course definitely worth attending if you want to keep up to date with the latest standards and requirements. I would recommend to anyone wanting to know the ins and outs of fire dampers.'
Who is the course aimed at?
This course is ideal for anyone involved, in any way, with fire damper testing. It is industry approved and accredited training.
Will I receive a qualification?
On successful completion of both the practical and theoretical elements you will be qualified to carry out fire damper testing. You will receive a certificate from Hasman, valid for 3 years, that is recognised by industry professionals in this country.
How is the course structured?
The course is designed to provide theoretical knowledge and practical experience. You will learn to safely carry out fire damper drop tests, identify issues and problem solve. You will also gain a sound basis in legislative and other theoretical information.
Does the course count as CPD?
Yes, this course is CPD approved and counts as 8 hours of continuous professional development.