BESA Training In AHU Maintenance & Cleaning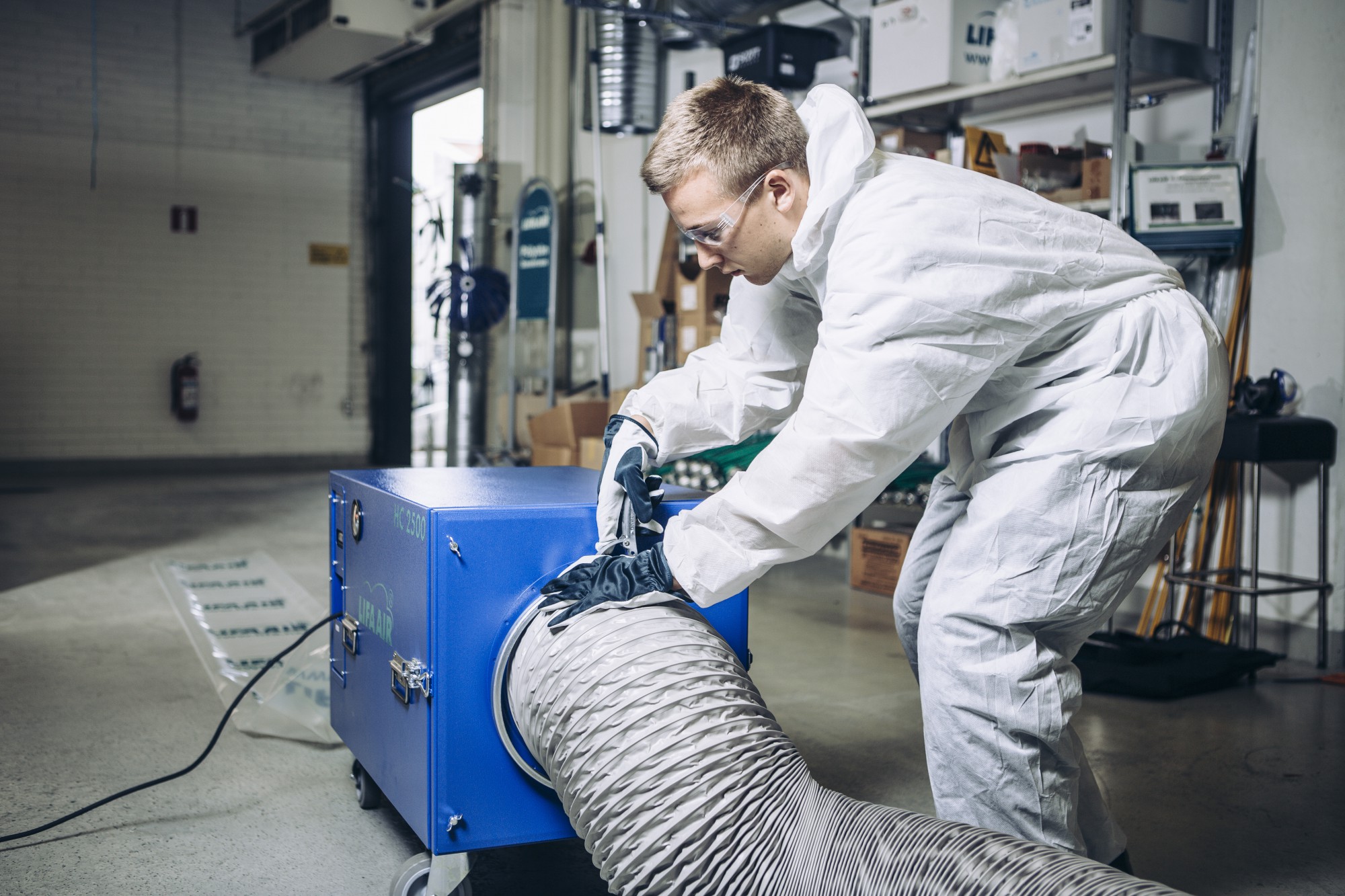 Develop new skills and step into a supervisory position
If your role sees you handling ductwork and air handling unit (AHU) maintenance and cleaning, or you supervise those that do, there is no better course to undertake than Air Hygiene Operative training by Hasman. This three day course is an absolute 'must' for all industry professionals, approved and accredited by the British Engineering Services Authority (BESA).
The ideal combination of theory and practice
One aspect of this training simply isn't enough without the other. There is a whole lot of theory that you absolutely need to know, in order to work legally, safely and effectively when cleaning ductwork. When you know the theory, it is imperative to be able to apply it in a working environment.
That is why our course runs over several days and combines a comprehensive sharing of theoretical knowledge, with the opportunity to gain hands-on experience in a real working environment.
Moving between the classroom and Hasman's state-of-the-art training facility, which perfectly replicates the working environment, allows knowledge to be learned, applied and assessed. It also accommodates for different learning styles and keeps the sessions varied and enjoyable.
Our courses get the job done, get you prepared and accredited to perform your role to a high standard and does all of this in a way that is engaging and fun.
Preparing you for the workplace
Theoretical and practical exercises undertaken thoughout the course consist of the following, and more. We'll cover:
Safe working practices, as set out by BESA
The principles of general ventilation ductwork and air handling units, so that you have a clr grasp of the basics
Setting up your working area, including preparing the work location for hand and remote cleaning
Methods for the cleaning of general ventilation systems, as well as all associated components
Working sustainably methods, theories, legal requirements and options
The all-important area of behaviour and communication within the workplace
What you can expect to learn
By the time you receive your accredited certificate you will:
understand the health, safety and environmental issues that are part and parcel of the role
understand the implications of and appreciate the importance of sustainable working
have a firm grasp of the principles of general ventilation systems and components
know how to prepare the work location for cleaning activities
be able to select the correct materials, tools and equipment for the job at hand
be able to insert suitable access panels and have experience of doing so
be able to to safely carry out cleaning and have experience of doing so
feel confident to solve common workplace problems
appreciate the importance of leaving the work area clean and tidy and know best practice for doing so
know how to carry out pre and post clean testing and reporting
appreciate the commercial implications of the actions you take on the job
Course information
Course duration: three days
Course fee: £600 per delegate or £550 for BESA members
Entry requirements: an accreditation health and safety certificate
Upcoming courses: June 2019 and September 2019. See the training section of our website for details.