The benefits of air duct cleaning training from Hasman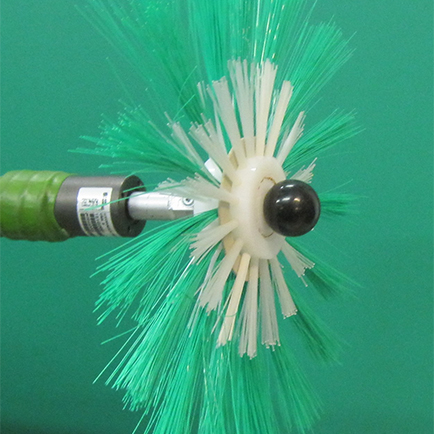 Why choosing us is the best option
When they could simply take a cleaning training course online, why do so many people travel to Liverpool and undertake two day air duct cleaning training with Hasman?
Well, there are a number of very good reasons, not least a whole lot of practical experience that even the best air duct cleaning course online couldn't begin to teach you.
Carrying out air duct cleaning training with Hasman
Practical experience coupled with theoretical knowledge.
Any air duct cleaning training worth taking includes practical tuition.
Cleaning training courses, especially ones for cleaning specialist equipment such as this, need to show you how to clean and then, crucially, allow you to practice for yourself to ensure that you have a grasp of how to put the theory into practice and to offer advice.
Cleaning air ducts requires the application of theoretical knowledge, as well as the practical handling of various types of specialist cleaning equipment.
The two day air duct cleaning training course by Hasman is an immersive experience in which you work in a perfectly simulated environment.
Industry recognised certification
Nothing gives your customer's confidence in your services more than a recognised qualification that proves you have the skills and experience needed in order to do the job.
Hasman is recognised as a leader in the field of specialist cleaning training courses.
Upon completion of our course all participants receive a certificate to state that they have been trained to Hasman standard.
The Hasman team has a combined industry experience of over 40 years.
We work internationally, having recently completed jobs for customers in Cyprus, Malaysia and Belgium, amongst other locations.
Our working partners include Lifa Air, a world leader in ventilation hygiene cleaning equipment and expertise.
State-of-the-art training facilities
We are available to train your operatives on your site and your own equipment but in all other cases our courses are carried out at our purpose built training facility, which contains a large classroom, an operating theatre specification AHU, fire damper testing area, full kitchen extract system which includes a Halton UV canopy, a dust shaker unit and over 40m of high level ductwork.
No cleaning courses online can come close!
If you would like to know more about the air duct cleaning training that we offer, take a look at the training page of our website.